A couple of weeks ago I got the new Sigma Beauty Structural Lashes Mascara, all three of them 🙂
Sigma Beauty very recently launched their first mascara line, 'Structural Lashes' with a unique concept – one formula, three different (volume, length, curl) style!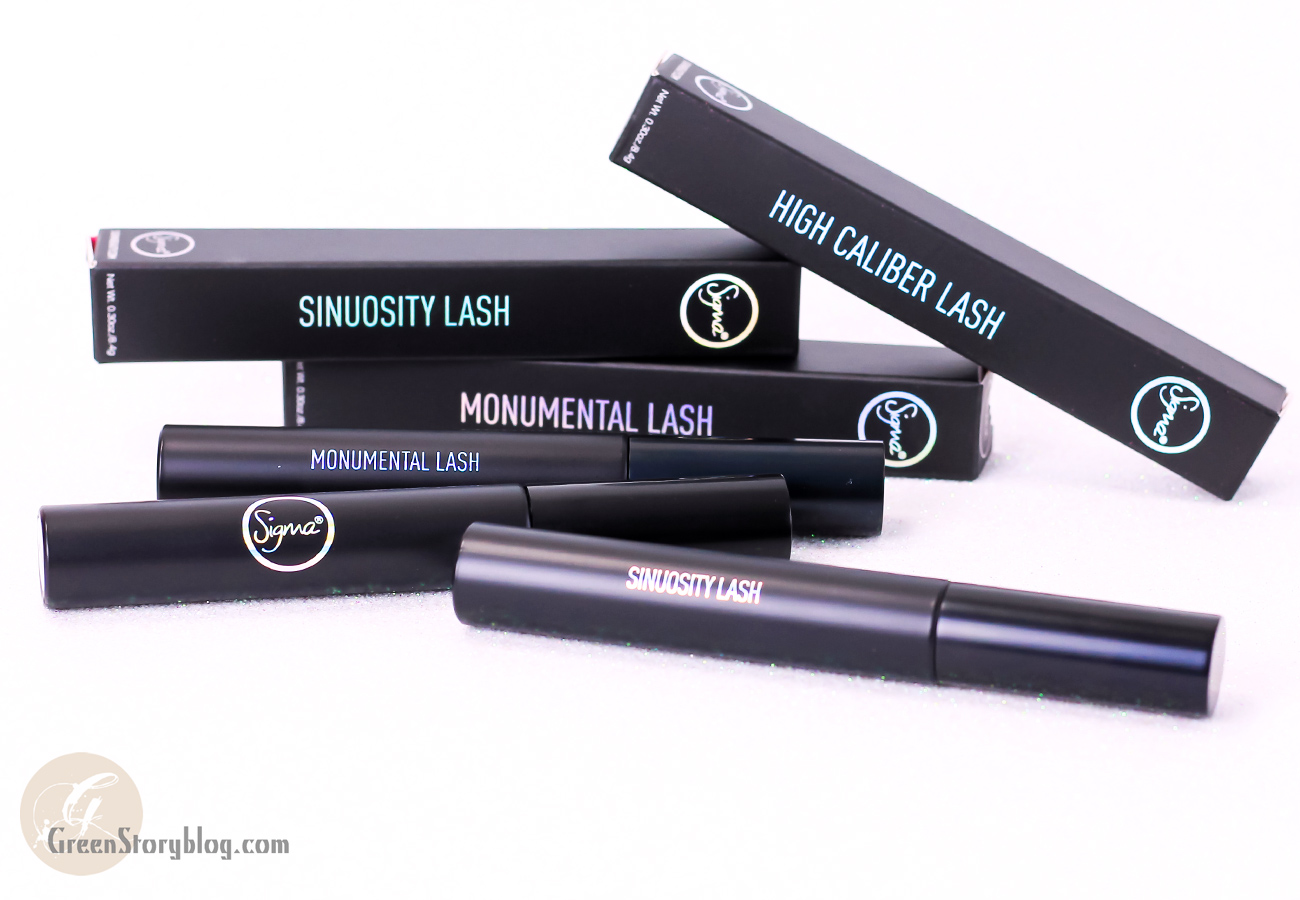 This 'Structural Lashes' mascara line offers three mascara, each of them comes with three different and uniquely designed wands to assure your expected style, however, all of them has the same formula.
[wp_ad_camp_3][/wp_ad_camp_3]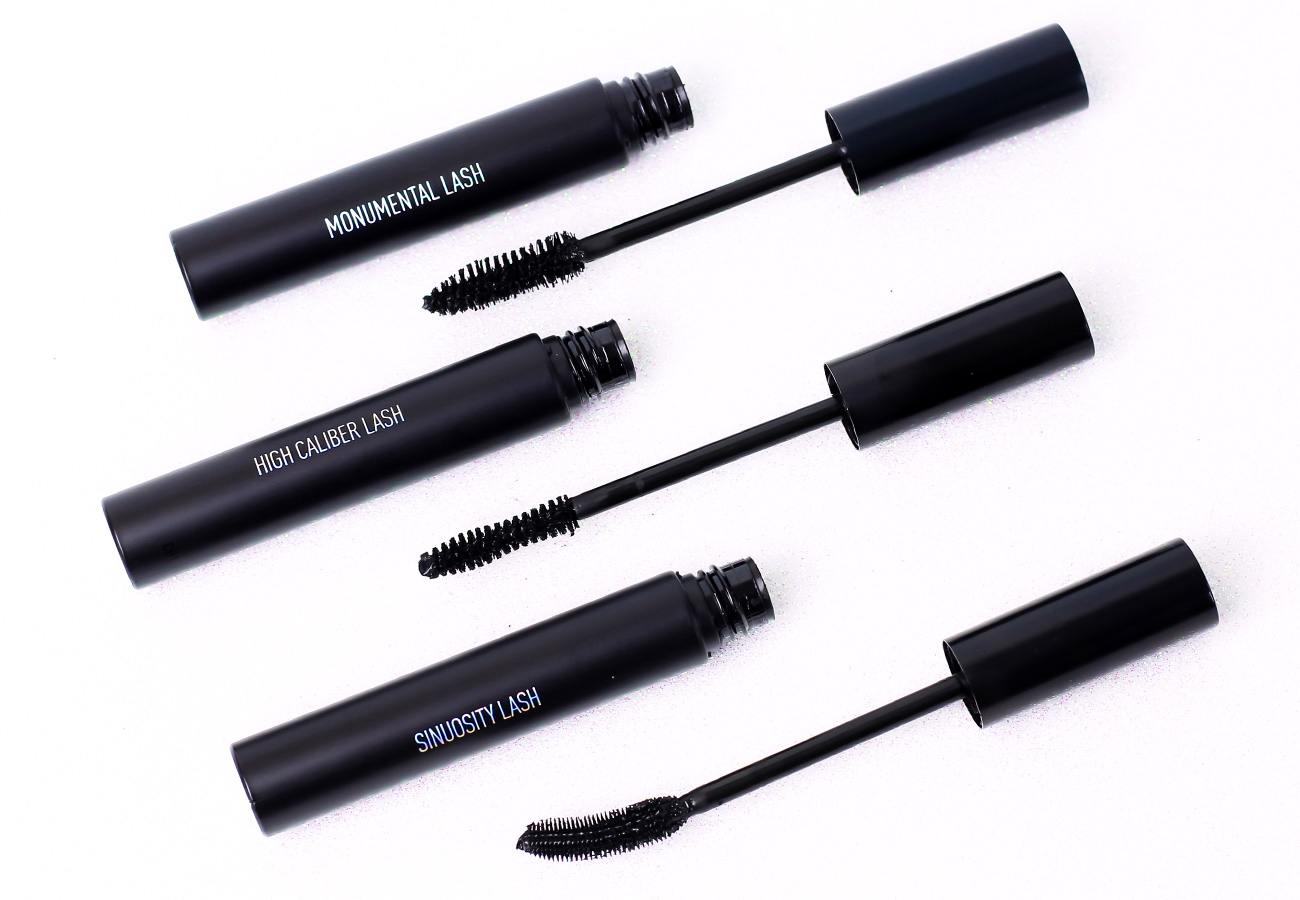 Sigma Beauty Structural Lashes Mascara claims:
[color-box]
*13+ Hour Wear
*Water Resistant
*Flake Resistant
*Smudge Resistant
*Paraben Free
[/color-box]
First of all, yes they are long wearing. They won't budge or flake till the end. Been performing as a kind product to my sensitive eyes. Fully waterproof, when I remove them with makeup remover the don't melt but comes off as a flaky particle, I don't really like this fact because the flakes sometimes gets into my eyes and gives me hard time cleaning them, yet actually all waterproof mascara comes off this way so that's not a complaint from me. I love the fact that although these mascaras are waterproof but they don't really make lashes crispy (I experience crispy lashes with most of the waterproof mascara).
[wp_ad_camp_4][/wp_ad_camp_4]
Let's talk a bit about them individually…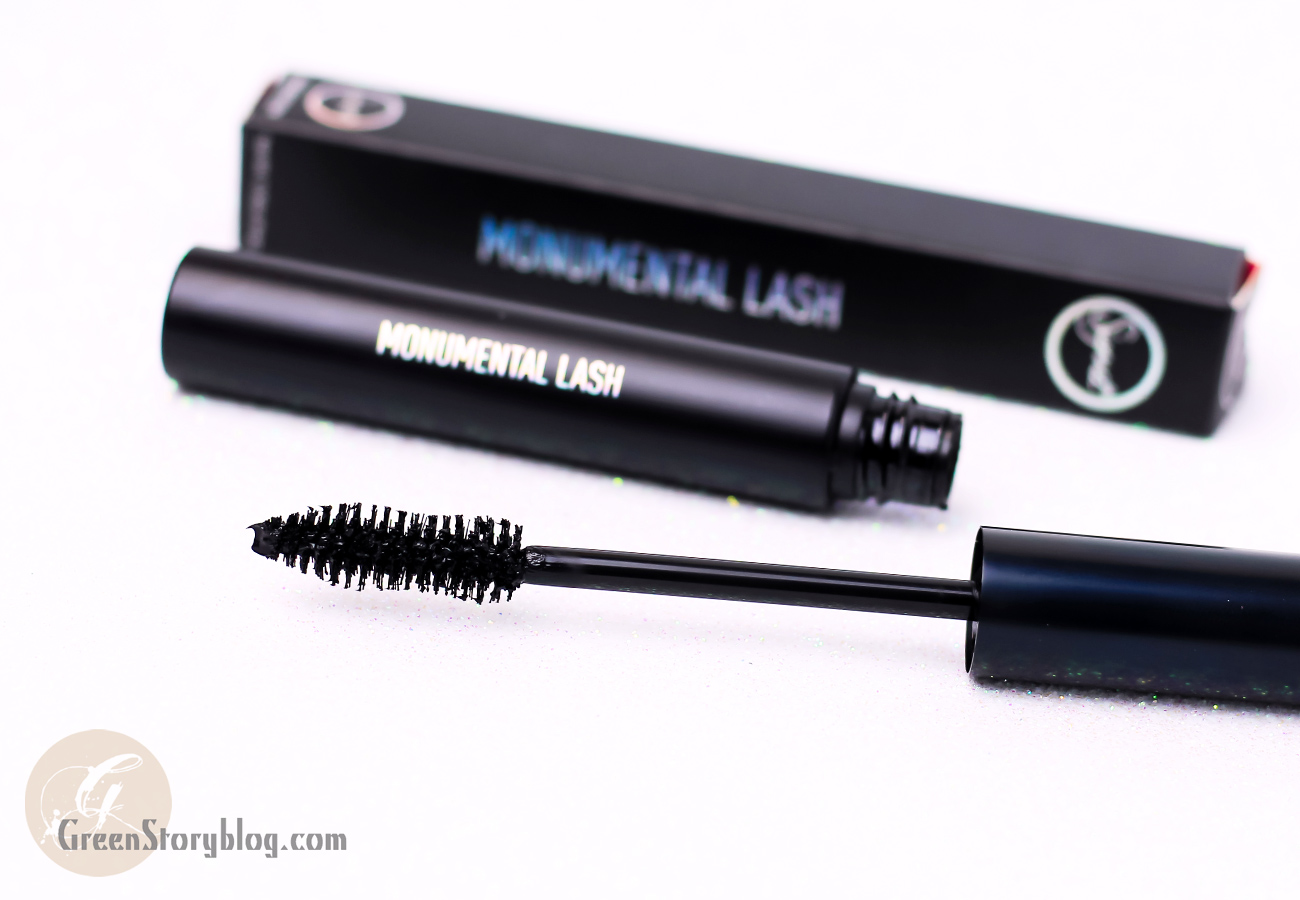 Monumental Lash:
This mascara has a comparatively fat wand than other two mascara, there is also a twist in between bristles. The monumental lash mascara claims to provide volume and lift to the lashes. I agree, this mascara instantly gives volume to lashes without clumping them, I also noticed a bit of a lengthening effect. However, I'm not so sure if it really helps to lift lashes. I love using this mascara to give my lashes a second/third layer. Although, because of its fat shaped wand I couldn't find it much helpful for lower lashes.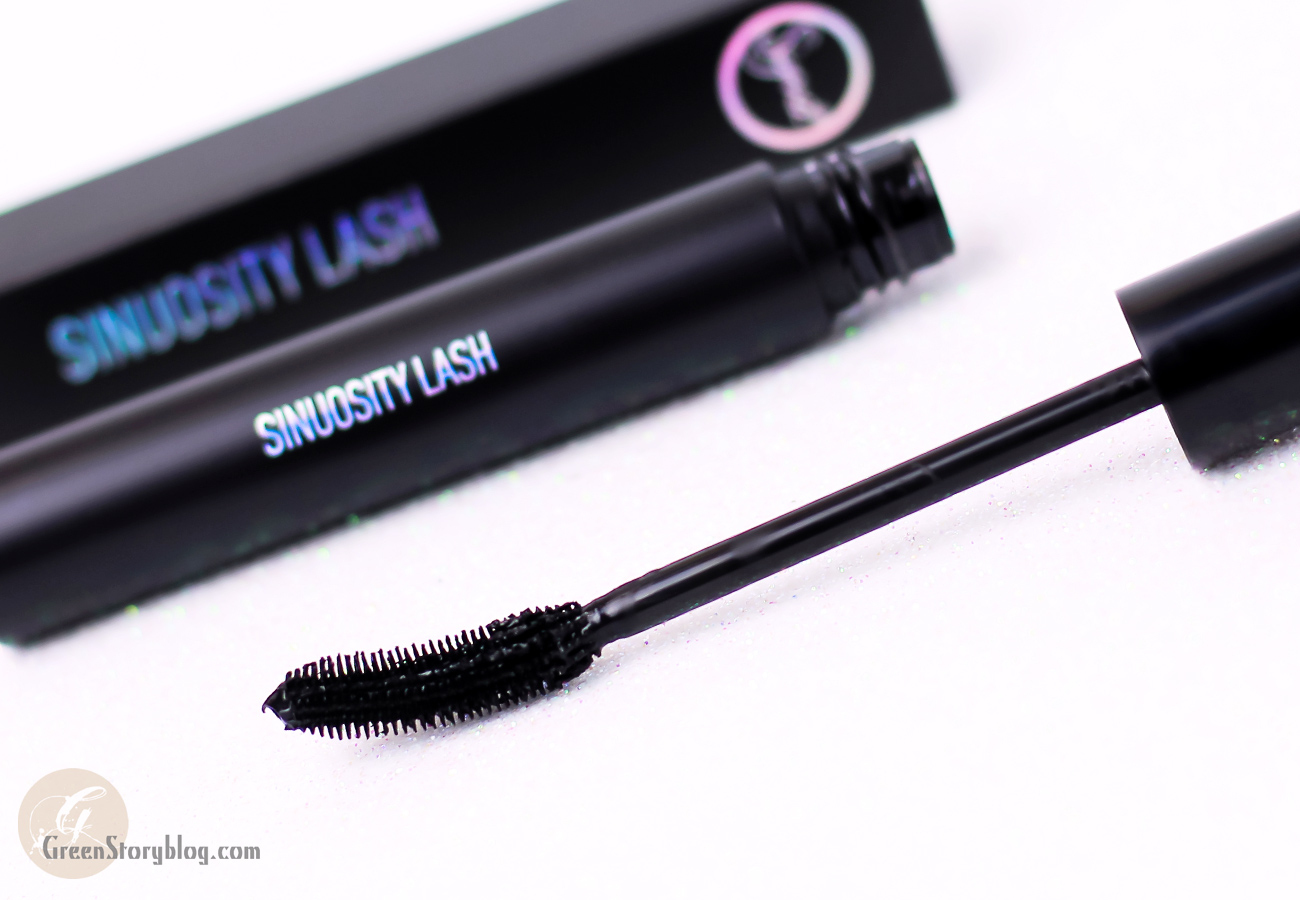 Sinuosity Lash:
This mascara comes with a usual curved, plasticky wand, which claims to curl up lashes. The wand does help to create an uplifting effect  yet I failed to apply this mascara without clumping my lashes, I'm not sure what I was doing wrong. But I'm surprised to see how nicely it applies to my lower lashes without any clump. I must mention, Sinuosity Lash mascara doesn't give much length or volume.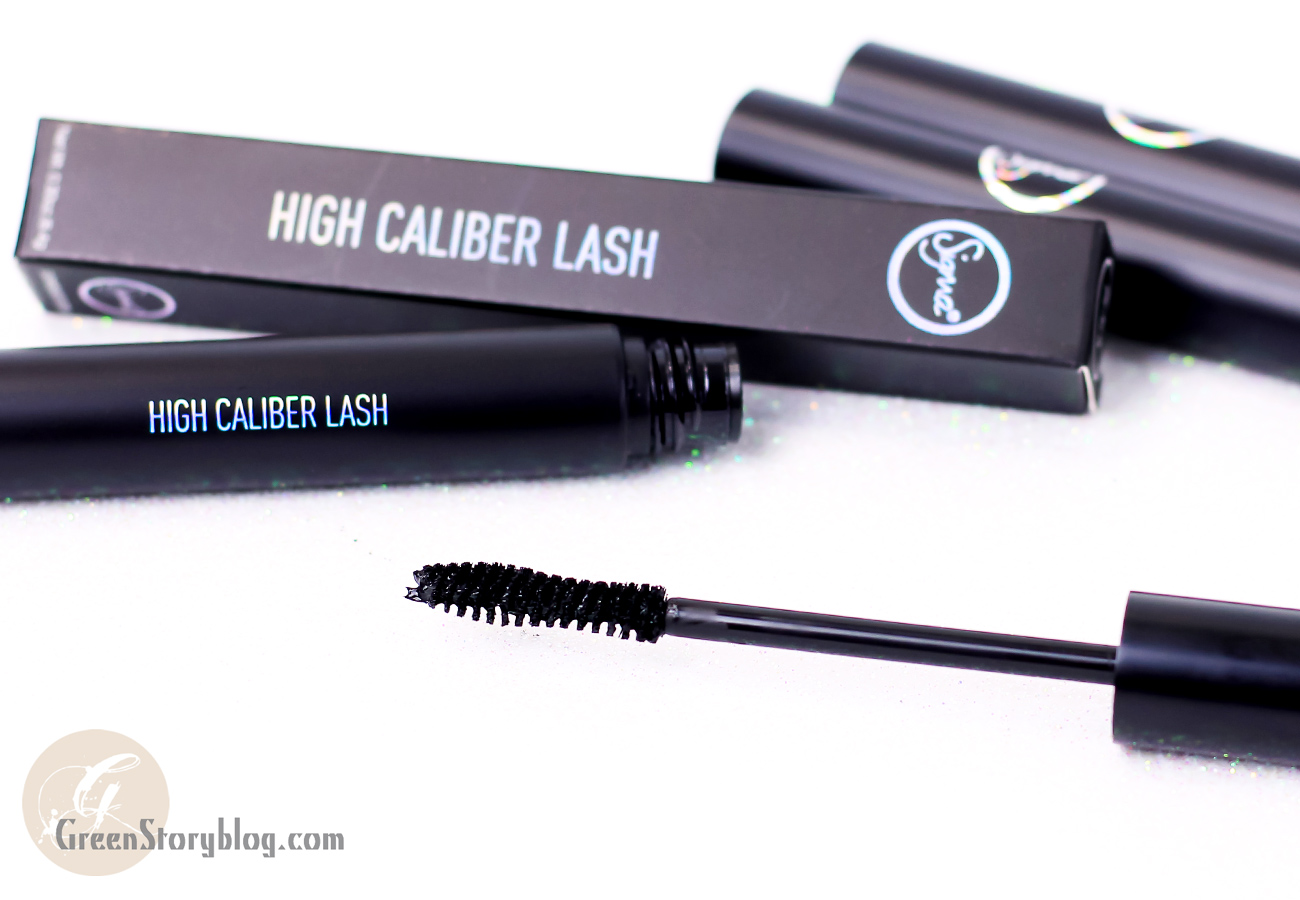 High Caliber Lash:
This is my favourite one out of all three Sigma Beauty Structural lashes mascara. It has a straight and thin wand with some twisted bristle. It gives noticeable length to lashes as well as lift. I love this one more because it doesn't create any clump but beautifully keep all lashes separate.
[wp_ad_camp_5][/wp_ad_camp_5]
Here is a picture-view of the mascaras to show you how they look when applied.
Initially, I don't have shabby lashes, my lashes are generously long and full, but they are kinda straight. I do need to curl my lashes up with a curler [there is only one mascara so far I found with what I don't need to use a curler, that is Benefit Roller Lash (review HERE…) mascara] before applying mascara. The picture below is my natural lashes without any product applied.
Now, here in the picture below I applied one coat of High Caliber Lash (first picture) and one coat of Sinuosity Lash (bottom picture). I hope you can see the difference. With High Caliber Lash mascara, my lashes are nicely separated and natural looking and with Sinuosity Lash mascara there is a bit of clumpiness in upper lashes but my lower lashes look fantastic.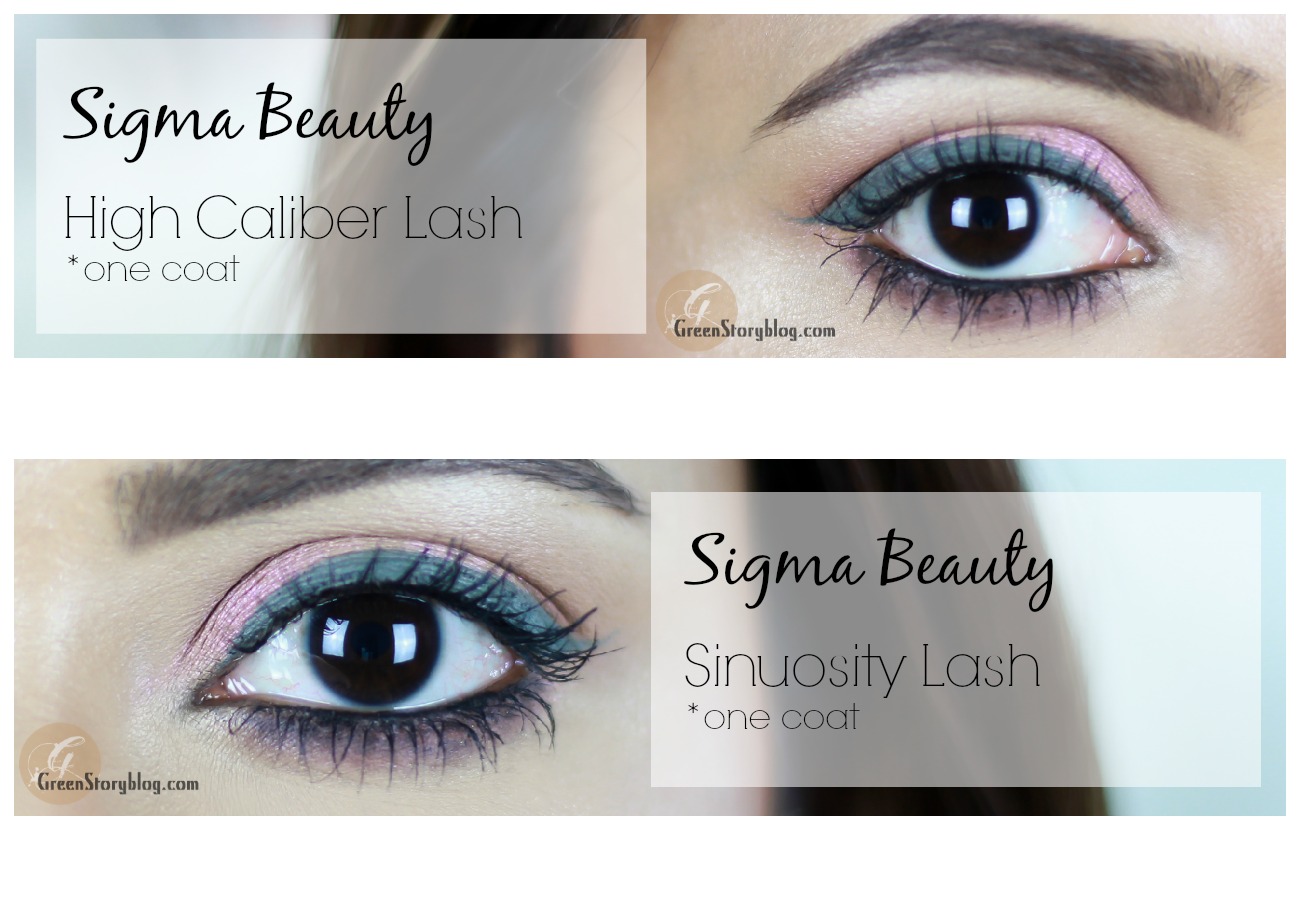 Here in the picture below I applied Monumental Lash mascara as a second layer. Though my lower lashes aren't looking much neat with High Caliber+Monumental Lash combo but upper lashes are looking flawless. This is definitely my favorite combo to go with.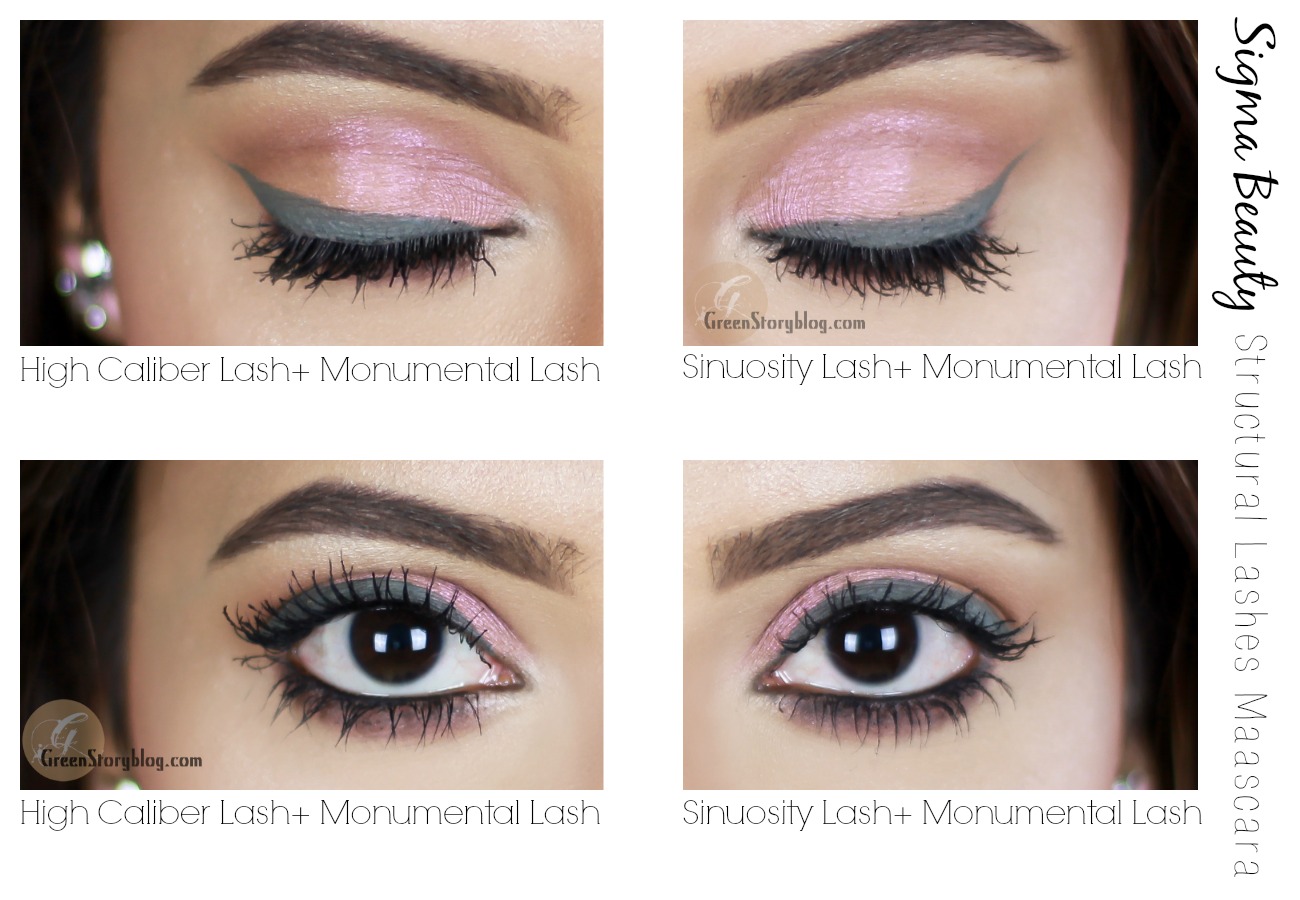 Overall, I love the formula of Sigma Beauty Structural Lashes mascara but all them three different wand does make a huge difference in their outcome. They all perform just the way they claim (maybe a bit of this way or that way). If I have to pick one out of three then I'll definitely pick High Caliber Lash and for a second one, my favorite is Monumental Lash.
I have tried quite a few high-end (Lancome, Stila, Tarte, Benefit, MAC) mascara and I can tell Sigma Structural Lashes mascara does beat some of them with the price point and quality. They surely worth giving a try.
By the way, what is your favorite mascara at the moment? Let me know in the comment box below 🙂
[color-box]
Shopping Info:
Sigma Beauty Structural Lashes Mascara priced at $19 each and you can also buy all three in a set for $45
Shop here: SigmaBeauty.com (use code 'GreenStory' for a 10% off sitewide.
[/color-box]

*Product were sent to me, however that doesnt influence my opinion any way.
[wp_ad_camp_2][/wp_ad_camp_2][signoff][/signoff]