Yesterday it was a happening dinner date with Veet Malaysia as the latest buzz on painless, gentle and precise hair removal been unveiled! More importantly, this new Veet Hair Removal Device is focused on the sensitive and most important parts of beauty; like eyebrows!
When it comes to hair removal and trimming, it is always a bit tricky, no? Mainly those sensitive parts of our body e.g. bikini lines, underarms, and eyebrows require skill and care. Our available tools like razor and tweezer can't fully provide the gentle yet precise trimming result we need for those delicate areas. Understanding women's need for an easier solution, the world famous depilatory brand, Veet just recently introduced a new beauty gadget that makes hair trimming a breeze.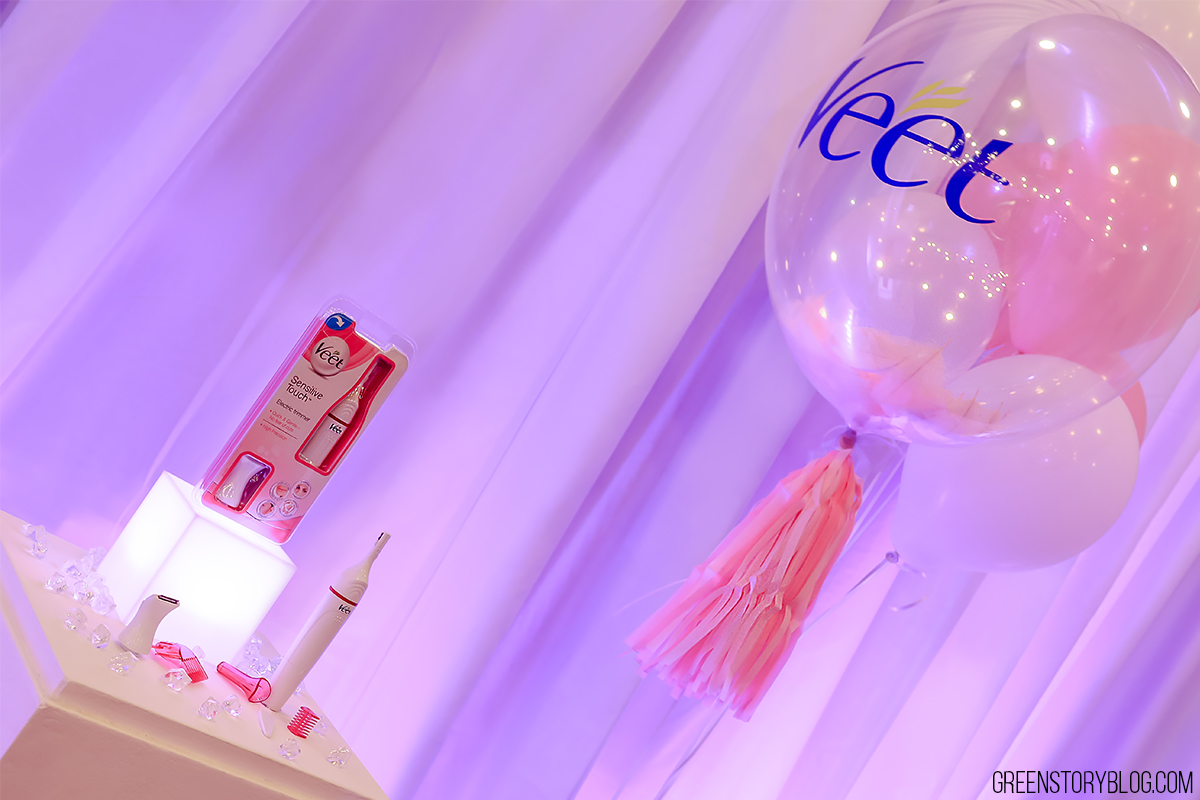 The new Veet Sensitive Touch is quite a game changing device. It comes with various detachable heads to facilitate accurate and gentle hair trimming for eyebrows, underarms and bikini lines. The cutting blades are specially designed to never touch the skin during usage, hence no risk of cuts.
Moreover, the Veet hair removal device is as small as an electric toothbrush so it can be carried in a handbag and you'll find handy in any sudden hairy-situation.
Currently, we all often shape eyebrows by tweezing or threading, as well as use a razor for hair removal at bikini line and underarms. Tiffany Tang, Marketing Director of RB Malaysia & Singapore, said in her speech during the launch, "Research has shown that unfortunately, the market doesn't cater to the method that treats each sensitive area with the precision, gentleness, and convenience it needs." She also explained it how Veet takes on the challenge with this new innovative device.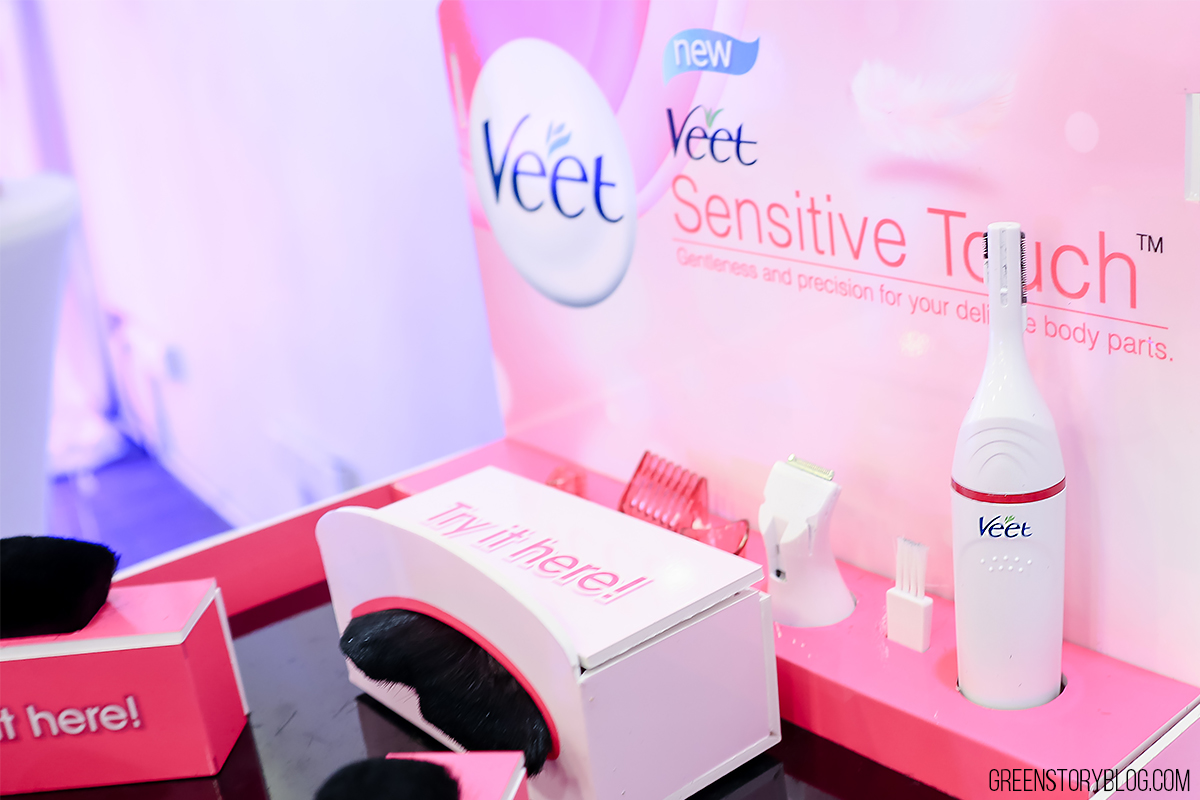 Veet Hair Removal Device, Sensitive Touch [RM119] comes with:
Two sided Trimming head – 16mm and 6mm
One sided Trimming Head (20mm)
2 comb attachment (2mm & 4mm) to uniform hair length
Styler cap
Cleaning brush
Beauty pouch to take it with you anywhere
1 x AA Battery
***Available at major pharmacies nationwide and at online retailers as well.
[wp_ad_camp_3][/wp_ad_camp_3]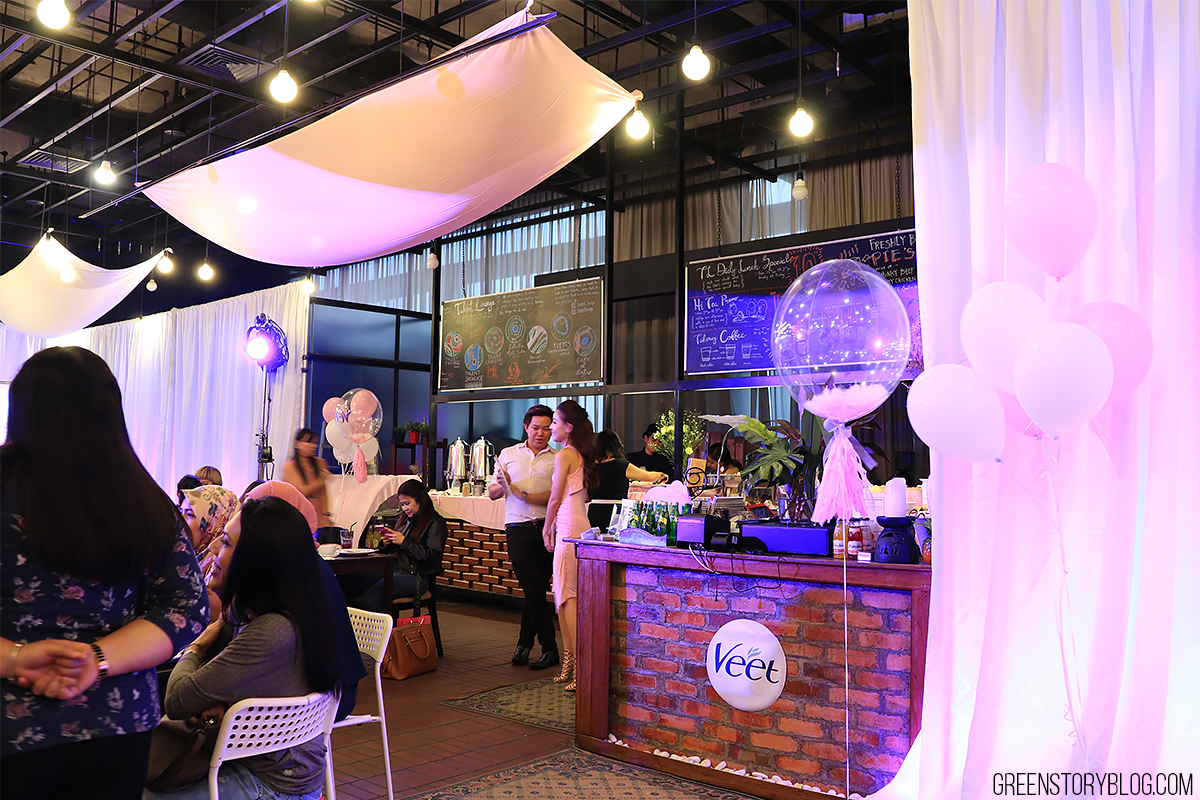 After a delicious dinner and trying out the product we got to meet two celebrity persona. Amber Chia, Malaysia Supermodel and Actress and Steven Sunny, the makeup maestro. Ambe Chia shared with us her personal experience with Veet Sensitive touch and Steven Sunny, of course, showed us how he use the device on his models.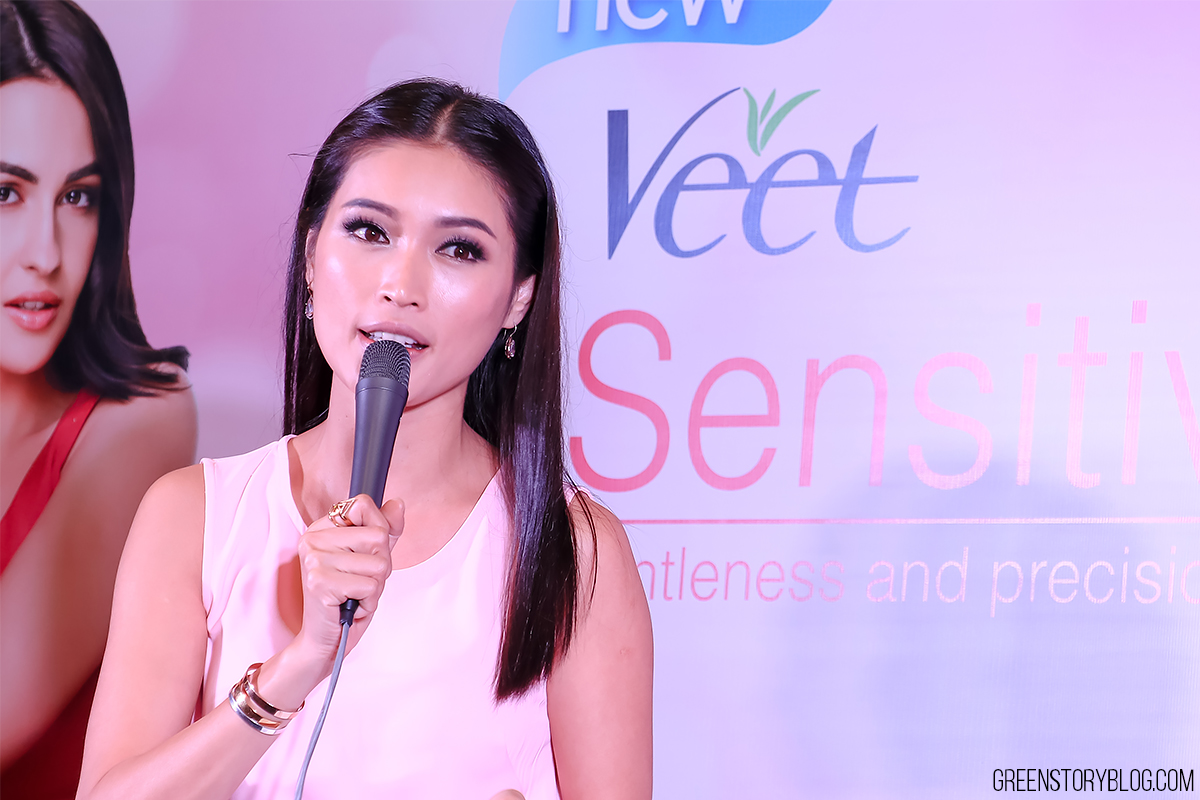 It truly tempted me when Amber said that she was blown away by Veet's bullet-fast and painless trimming device."Just a few quick swipes and my brows are just the way I like them" enthused Amber Chia.
"Just a few quick swipes and my brows are just the way I like them. I'll be honest – I often dread styling my brows because it is so painful and time consuming with a tweezer. I now carry this gadget in my handbag" enthused Amber Chia.
I myself totally agree with Stevens words that your eyebrows speak before you do. You can convey boldness and confidence, free spirit or feminism just with the shape of your brows. And obviously, in our busy life, we don't have much time to do eyebrows using a tweezer or thread or run for the salon every week or so. But maintaining a well-shaped brow is just as important in a woman's beauty regime as skincare. This is where a nice electric brow trimmer, that is fast and safe, comes handy.
Now I'm eagerly waiting to try out the Veet hair removal device, Sensitive Touch on myself. It's just the wait until my eyebrow grows out. You guys must stay connected you're keen to know my own personal experience. Hope to review it soon.
Meanwhile, you can share your experience, if you already a user, in the comment box below. And also let me know what is your current favorite brow shaping tool and hair trimmer right now.
*** Press Release.
Update:
My user experience/review is up here on the blog. Read out how the new Veet Trimming Device worked for me.
[signoff][/signoff]