Unlike following the berry and glam makeup trend of fall suddenly I got into colorful eyes! Bright color always helps to freshen up my mind, what about you? Blue eye makeup is something I guess I am always drawn to. However this season I'm feeling like more peacock like multi-color eye makeup. The eye makeup I'm sharing today isn't overly peacock style but there are some similarities for the use of blue, green and purple eyeshadows.
Pictorial of this blue, parrot green and purple hue eye makeup:
At first, I applied NYX Jumbo Pencil in Milk to create a base for shadow. Then taking the parrot green color from Sleek Acid palette filled a very inner corner of the lid.
From my Bhcosmetics, 120 palette 2nd edition applied a purplish burgundy color in the crease the crease.
Using the same palette filled empty space of lid with a bright blue color. Then taking a purple shadow defined the outer corner and slightly blended that into the crease.
Smoked out my lower lash line with a reddish copper color. Applied highlighting color in the brow bone and tear duct area.
Drawn a winged liner in the upper lid. Lastly applied loads of mascara.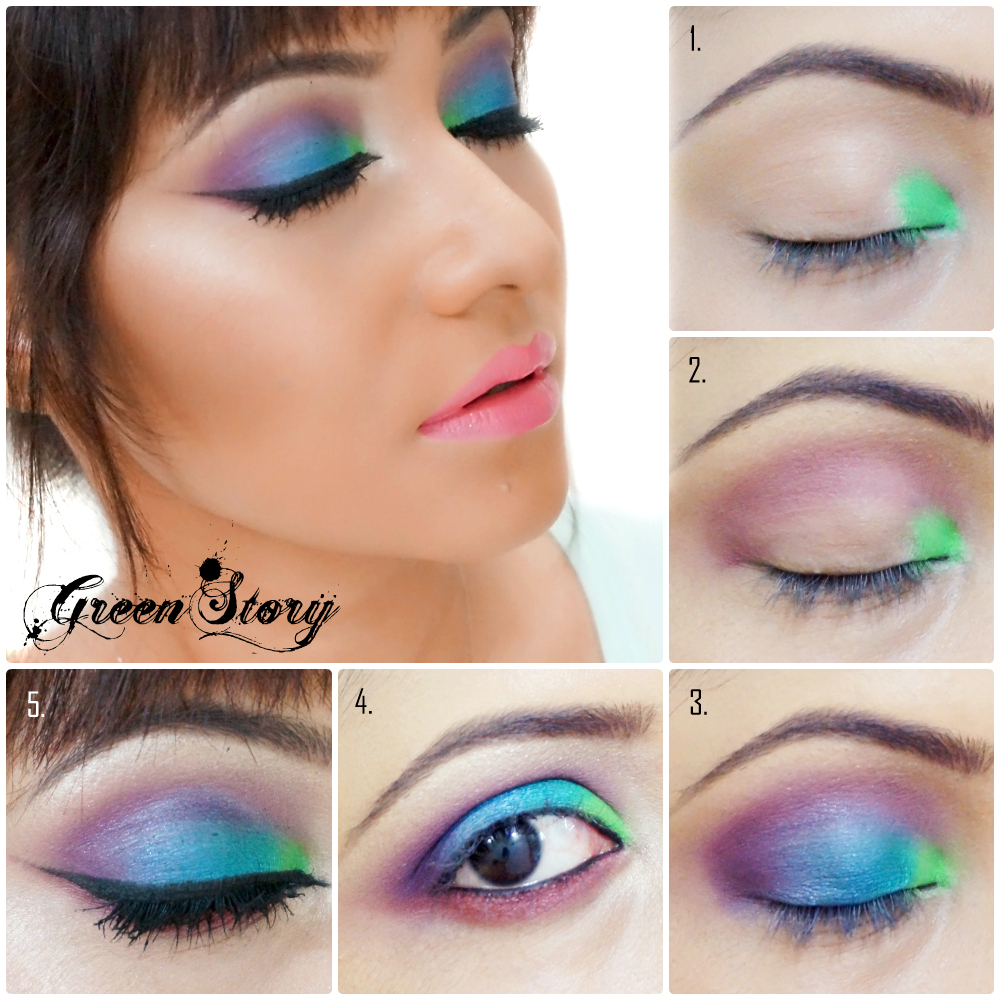 Finished eye makeup with blue, parrot green and purple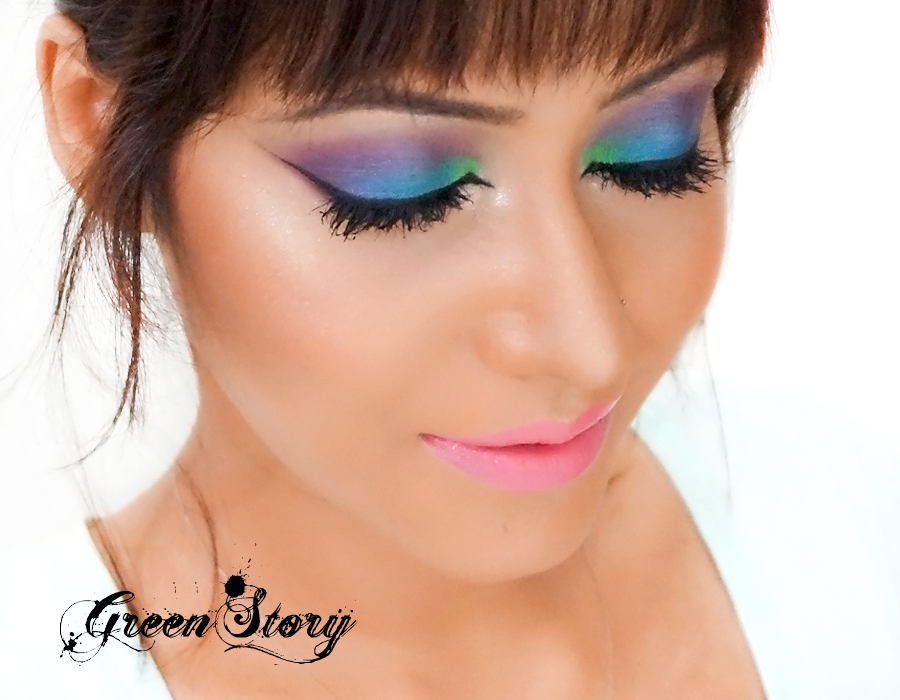 Products I've used for this blue, green and purple eye makeup: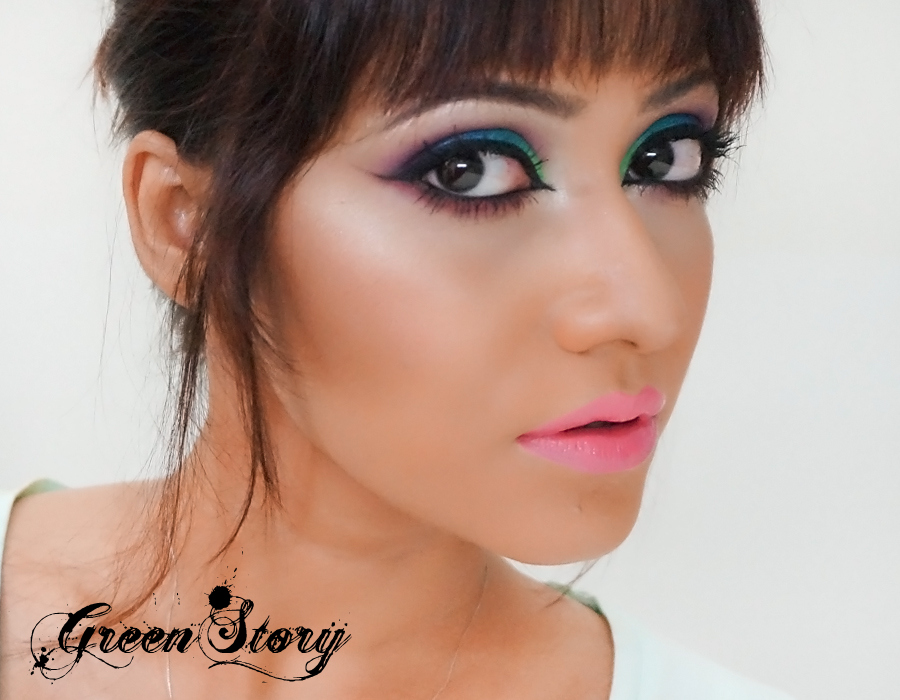 Maybelline Baby Skin Pore Eraser.
MAC Studio Fix Fluid NC42 mixed with Pro Longwear Foundation NC40.
Pro Longwear Concealer by MAC Cosmetics
MAC Studio Fix Powder+ Foundation NC42.
Flormar Blush P114 for contouring.
Flormar blush in shade 91.
The Balm Maryloumanizer.
MUA Pro-Base Fixing Mist.
ELF brow kit.
NYX Jumbo Pencil in Milk as a shadow base.
Sleek Acid Palette for parrot Green Shadow.
Bhcosmetics 120 Palette 2nd edition for other shadows.
Maybelline Lasting Drama Gel liner In Blackest Black.
Essence Go Wild Lashes Mascara.
Wet & Wild MegaLast Lipstick Pinkerbell on the lip.
Hope you liked My take on Colorful Eyes With Blue, Parrot Green And Purple Hue. Let me know in the comments what eye makeup tutorial you want me to create next time.