A while ago I told you guys about Sigma Beauty Bunny Eye Brush Set that comes with 7 brushes and meets your basic eye makeup need. Today I'll talk about the Ultimate Eye Brush Set by Sigma Beauty that comes with 13 brushes.
Plush all them has a metallic copper accent. Who doesn't wish for some copper brushes to adorn the vanity area? I swear I love my vanity more now!
This 13 Pro-quality eye brush set is literally your Ultimate Eye Brush Set because you'll be able to create any style of eye makeup you want. There are some basic brushes. There are some much needed technical brushes which will do the job for the most critical eye look.
How this Sigma Beauty Ultimate Eye Brush Set works?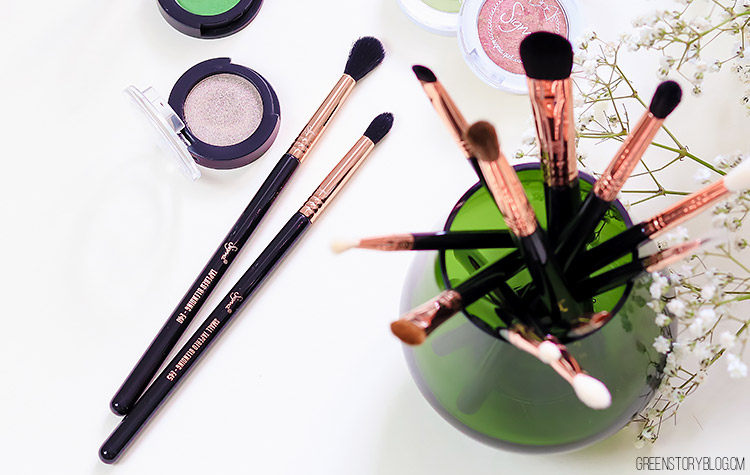 These two are my top favorite and I literally can't think my eye makeup without these two.
[Top to bottom]
E40 Tapered Blending

– Use just the tip to apply color, sweep back and forth through the crease for a diffused and blended finish. From an all over blending to just blending out the crease color, this brush does them all.

E45 Small Tapered Blending

– Pick up colors with just the tip of the brush, apply intense colors to the crease to add depth and dimension to the eye. I also use it to apply and blend colors in my lower lash area. A smoky effect or just a normal blend in the lower lash area with a perfect finish can be done within a minute with this brush.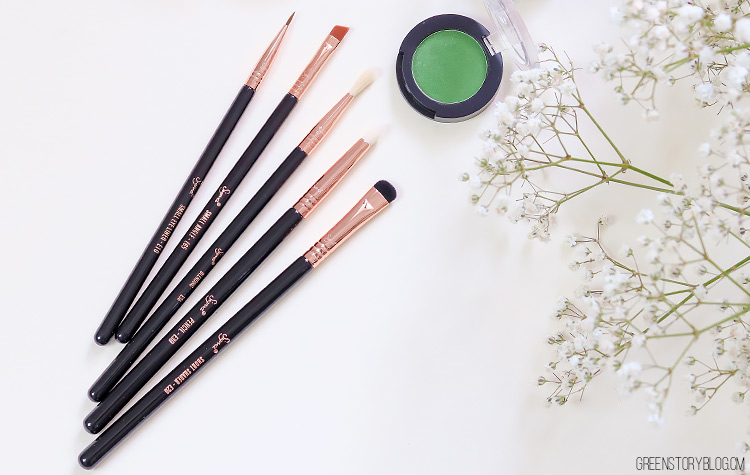 These 5 brushes here are your little crucial tools. They do all your finest job.
[Top to bottom]
E10 Small Eye Liner

– Works wonder with gel or liquid liners. Can give you that sky high and sharpest wing.

E65 Small Angle

– Moves fluidly and easily across the upper and lower lash lines. Use with gel, cream or powder liners. I love an angle brush more for that killer sharp wing.

E36 Blending Brush

– If you're doing a cut-crease makeup then you need these brush in your life because you don't want to left that cut crease edge unblended. To give your cut cream a proper blend this thin and fluffy brush will work wonder.

E30 Pencil

– Soften pencil liners along the top and bottom lash lines, add shadow to line the eyes or use to highlight the inner corner of eyes.

E20 Short Shader

– Apply color on to small areas of the eye such as the lower lash line or outer eyelid. Or just to blend out your eyeliners in the upper or lower line.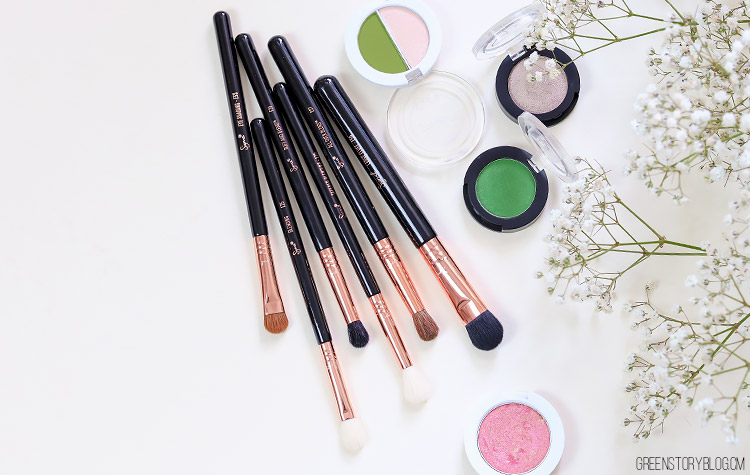 These six brushes are your basic needs. You can use them in various ways.
[Left to right]
E55 Eye Shading

– Place color across the entire lid for an even and strong application of the product.

E25 Blending

– Blend colors together onto the lid with added control. Buff out harsh lines for a well-blended effect.

E39 Buff and Blend

– Best for the blending of smaller areas for a precise finish.

E35 Tapered Blending

– Using just the tip of the brush to pick up color, apply product directly onto the crease and sweep through. The effect is blended but defined.

E37 All Over Blend

– Best for going over your entire lid to blend any harsh lines when mixing more than one shade.

E50 Large Fluff

– Apply highlighting shades onto the brow bone or upper cheekbone for a soft and blended finish. This brush is quite big and fluffy so you can re-purpose it for other uses as well. Like I like to use it for applying my nose contour.
I've been a Sigma brush fan for forever now because their quality never gives me any scope to complain. I'm still using the first Blush Brush by Sigma Beauty without a dent on that brush.
What makes this Copper Eye Makeup Brush Set extra special?
You can obviously buy these Sigma Beauty eye makeup brushes individually. However, that's going to cost you a lot for all these 13 eye makeup brushes. Where this copper eye makeup brush set comes with a fraction of the price. Almost 70$ less. To save more, use a promo code [worry not, 😁 I've one for you! Use code 'GreenStory' anytime for 10% off on everything].
Now isn't this copper brush set is a value for money?
Moreover, all Sigma Beauty Brushes comes with a two-year warranty. If you face any issue you can claim the warranty any time within 2 years. Obviously, two year is a seriously long time, no?
You know what, I tell you a secret. I've been aiming to claim a warranty for my Sigma brushes, at least for once to try Sigma Beauty's warranty service. But none of my Sigma brushes are giving me even a single chance. These brushes are seriously stubborn… haha!
If you're about to revamp you eye brush collection or just thinking to build up then I highly recommend that you grab this Sigma Ultimate Eye Brush Set. You won't be disappointed but this eye brush set will meet your every requirement.
[color-box]
Shopping Info:
Shop Ultimate Eye Makeup Brush Set directly from Sigma Beauty Website | $152 [$218 value]
For an extra 10% OFF, use the code 'GreenStory' at checkout.
[/color-box]
*** The Brush Set was sent to me complimentary from Sigma Beauty for reviewing purpose. However, all thoughts and opinions are my own, based on my own experience.