Murad just introduced Replenishing Multi-Acid Peel in their Resurgence Skincare line. It is a new skin-resurfacing formula by Dr. Murad. This Multi-acid Peel claims to be a daily bi-phase peel that accelerates cell renewal by 33% in just 7 days. If you're reading GreenStory for a long time then you know I'm a fan of Murad skincare. As soon as I heard about this new product I had to accept this time-bound challenge of it.
I took a 10 days challenge with Murad Resurgence Replenishing Multi-Acid Peel within my daily pm skincare routine. Keep reading to know to this Murad Multi-Acid peel worked for me!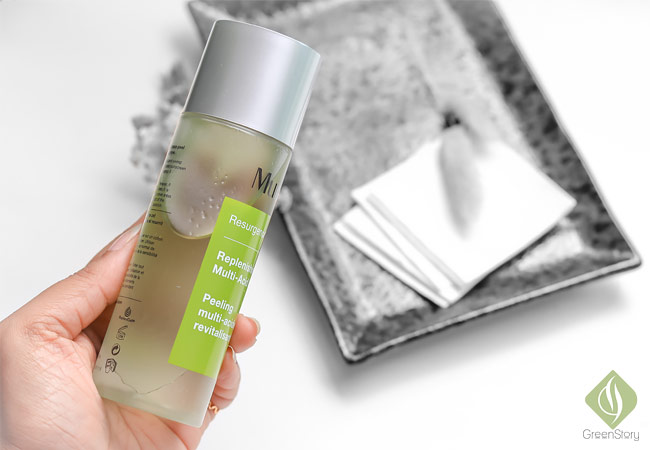 What is this Murad Replenishing Multi-Acid Peel?
This is an oil-based peeling liquid that offers a combination of multi-level exfoliation. Murad Replenishing Multi-Acid Peel is very much suitable for mature skin (hie, 30 plus blogger here!) especially to boost the cell regeneration by also giving intense nourishment.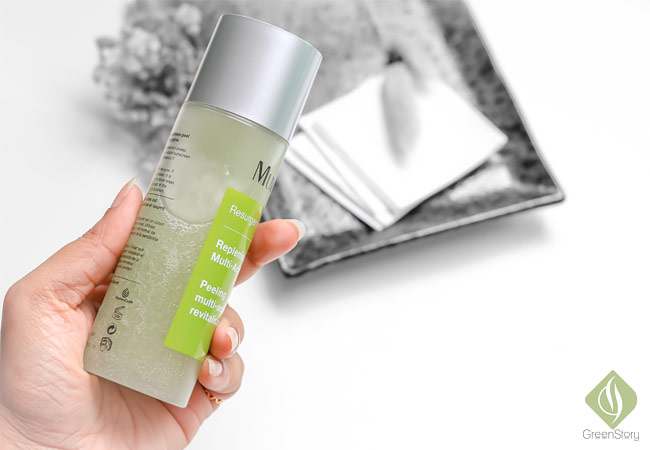 Key Ingredients of Murad Multi-Acid Peel
AHA (Glycolic, Lactic, and Malic Acid): Builds skin elasticity, hydration level and visible plumpness of the skin to quickly reveal a fresher appearance.
BHA (Salicylic Acid): Normalizes cell regeneration and penetrates oil to keep skin clear of pore-clogging.
TXA (Tranexamic Acid): A medicinal amino acid long-known in dermatology for its use in treating pigment disorders. Used topically it revives dull skin
and evens tone.
Apoptogenic Holy Basil Oil: An apoptogenic herb, rich in triterpenes and polyphenols. It help skin resist oxidative stress and irritation while building the skin's innate defenses and restore balance.
Soothing Lipids: Replenishing omega fatty acids, sterols and bisabolol intensely nourish, soothe and refortify the skin barrier.
Murad Multi-acid Peel is completely cruelty-free and formulated without parabens, sulfates, phthalates, and animal-derived ingredients.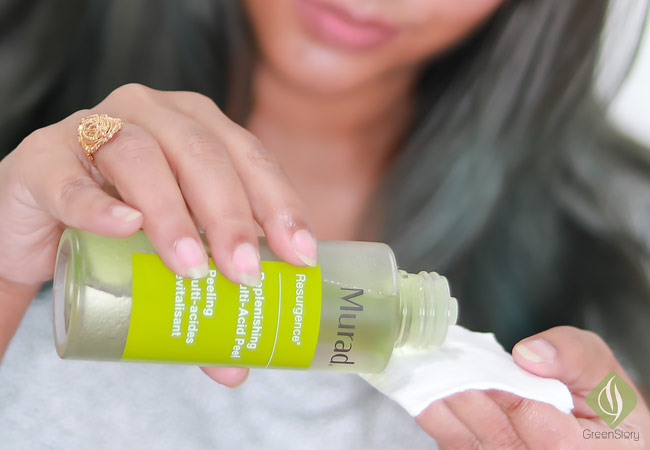 How to use this Multi-Acid Peel?
This Multi-acid peeling serum is for nighttime skincare routine as because it contains all those acids in it. Shake the bottle well enough before use so that the oil and other water-like formula mixed together. Dispense generous amount onto a cotton pad and sweep over the face, neck, and chest. Do not rinse. Follow up with your regular skincare.
Slight tingling sensation on the skin is normal, but reduce frequency if your skin goes way too sensitive. Do not forget to use a sunscreen during the day.
I've been using this multi-acid peel right after cleansing my face. And then I was going over with Melvita Youthfull Argan Serum Lotion or I would spray a few spritzes of Fresh Vitamin Nectar Antioxidant Glow Water to soothe my skin down.
Although Murad highly recommends Nutrient Charged Water Gel as the moisturizer to use with Resurgence Replenishing Multi-Acid Peel. However, I was using Fresh Deep Hydration Sleeping Mask for this 10days challenge.
After an hour or two I was going over with Sunday Riley CEO Glow Vitamin C face oil as the last step of my pm skincare routine. Some people don't like to layer AHA/BHA with Vitamin C. I do enjoy layering acid with Vitamin C and it also works well for me.
How Murad Multi-Acid Peel Works?
The blend of AHA/BHA/TXA acids of Murad Replenishing Multi-Acid Peel retexturizes and renew skin cells. In result, skin appears smoother, brighter and young-looking.
Remember I talked about TXA acid a bit in details in my previous Hadalabo Premium Lotion article? This is a really interesting acid to even out the skin tone effectively. Give that post a read if you want to know about Tranexamic Acid a bit more.
Contained holy basil oil is full of antioxidants, and omega factor that defends and strengthen skin's surface for a young and healthier-looking glowing vibrant complexion.
The Replenishing Multi-Acid Peel by Murad is quite powerful to give visible results but also gentle enough for daily use.
My experience with Replenishing Multi-Acid Peel: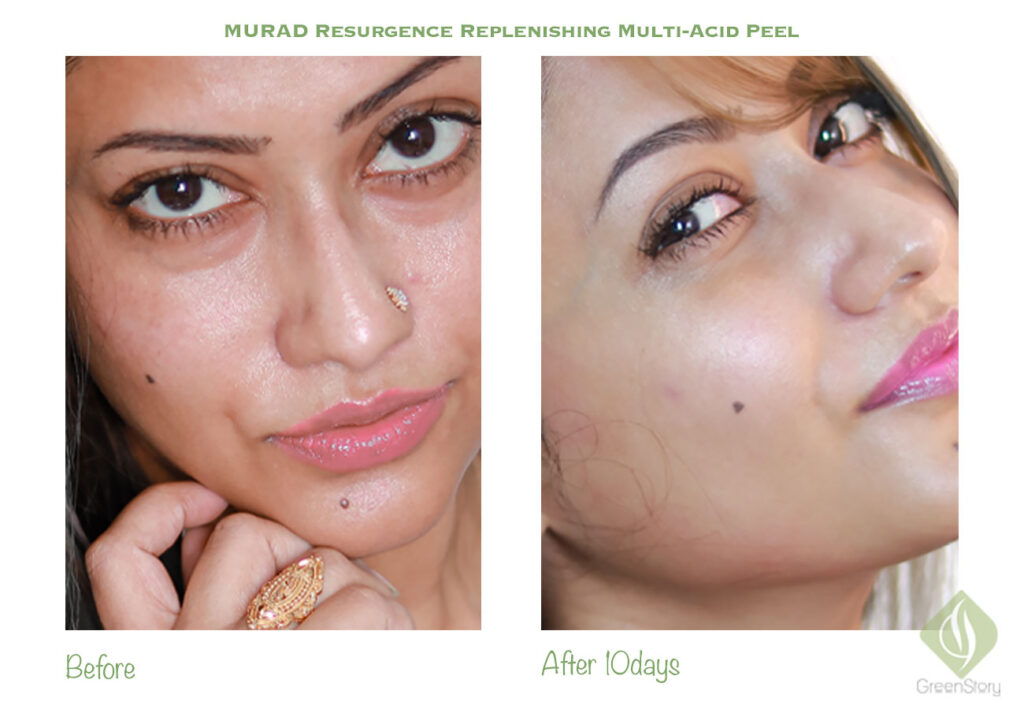 I was definitely feeling a good-change of my skin throughout these 10 days of Murad Resurgence Multi-Acid Peel use. I was not expecting a visible result to be honest. Murad Multi-Acid peel left me surprised after comparing my own pictures.
I nearly destroyed my skin in the past couple of months during my Bangladesh travel. I haven't been regular with my skincare routine and thus the destruction. However, during the travel period, I was using all those products I mentioned above except the Murad Multi-acid peel and Fresh Sleeping mask. I started using the mask a week before I started the Multi-Acid Peel.
Murad Replenishing Multi-Acid Peel worked for me just as it claims. Usually Murad skincare products I used before works with a long period of time. Even Murad Hydro Glow Aqua Peel wasn't this fast and effective like this Multi-Acid Peel. Although that was a sheet mask treatment and Resurgence Replenishing Peel is another type of peeling treatment.
Time frame doesn't matter much to me but who wouldn't like a faster result, right?
I'm truly surprised how this product helped me to revive my skin texture and tone just within a short period of time! If you have got a mature skin and struggling with your skin texture then you may want to give this one a try.
I agree that the price point is always higher for Murad products but this peeling solution is something is worth spending money on!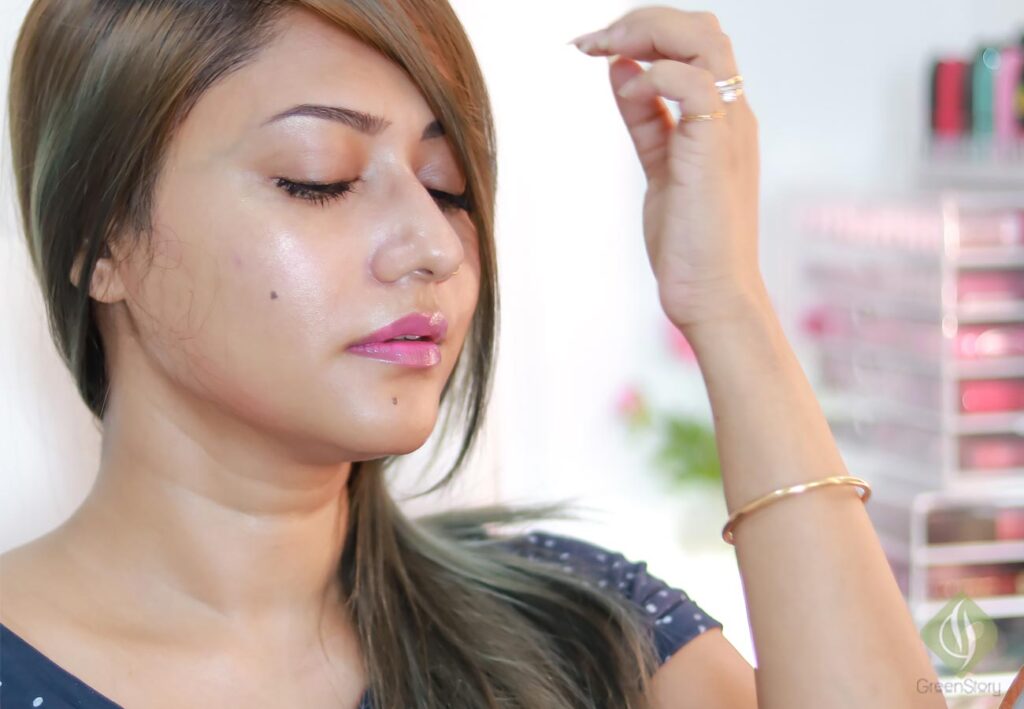 Have you tried Murad Replenishing Multi-Acid Peel? Do you feel satisfied with the outcome? Other than Murad what is your current favorite peeling solution?