My hair coloring obsession was giving me a lot of pain until I found a Semi-Permanent Hair Color solution that I can do at home. The colors I was doing at the salon was hardly lasting for a month and obviously, it's not anything cheap to go for a hair dye every month.
Last month I randomly went to my husband's favorite hair salon, was mine too a while ago where I did my pink hair color. I was discussing with Keith, director stylist, that I'm tired of the yellow tone of my hair. Can't find a toner or any other solution to maintain it properly either. Then he showed me a lifesaver solution, Semi-Permanent Hair Color. I've been looking for something like that. And so, couldn't resist buying that immediately.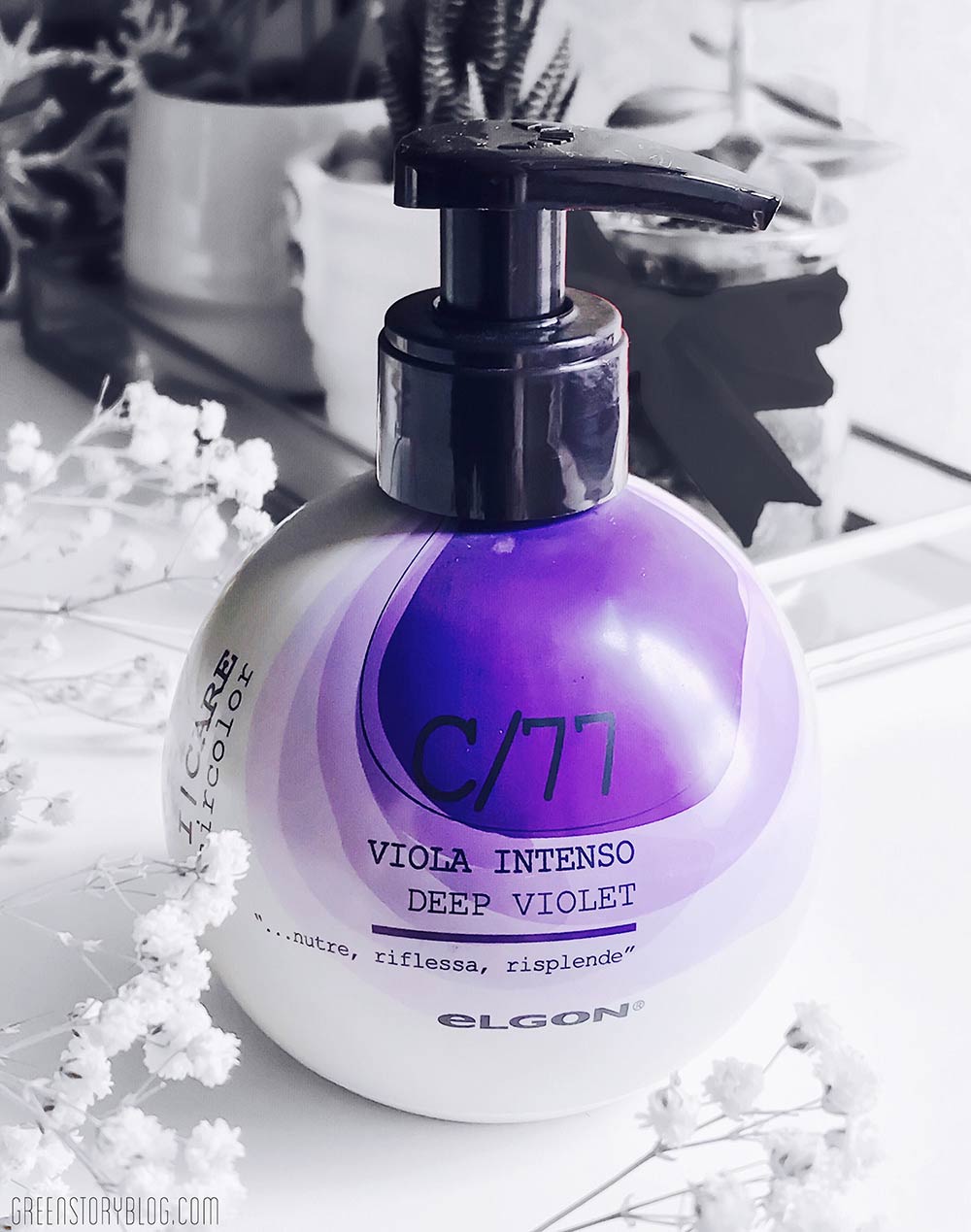 The brand Elgon, made in Italy, I came across for the first time. I don't know much about it just trusted my hair stylist because there isn't any such thing I found here in KL so far. The color cost me RM130. The formula is paraben free and the pump jar contains 200ml of the product. I noticed in the saloon that they have a lot of color varieties as well. Not sure if this color is available anywhere else in KL.
How To Use Elgon I Care Semi-Permanent Hair Color
This is probably the easiest hair color to use. There is nothing to mix or care for the portion but a ready conditioner like formula. Of course, you'll need a pair of gloves. Pump out the amount you need and apply generously all over your hair. Wait for 15-20 minutes and then wash off normally. The picture above is my before and after the result, in room light.
Although the color I used is deep violet, it gave me an intense purple look due to my previous dye condition. The end part of my hair was previously bleached. There were highlights and purple-brown dye as well. If I had a fresh hair the color would appear in its true form for sure.
The picture below is how the color looks under sunlight, more vibrant and shiny.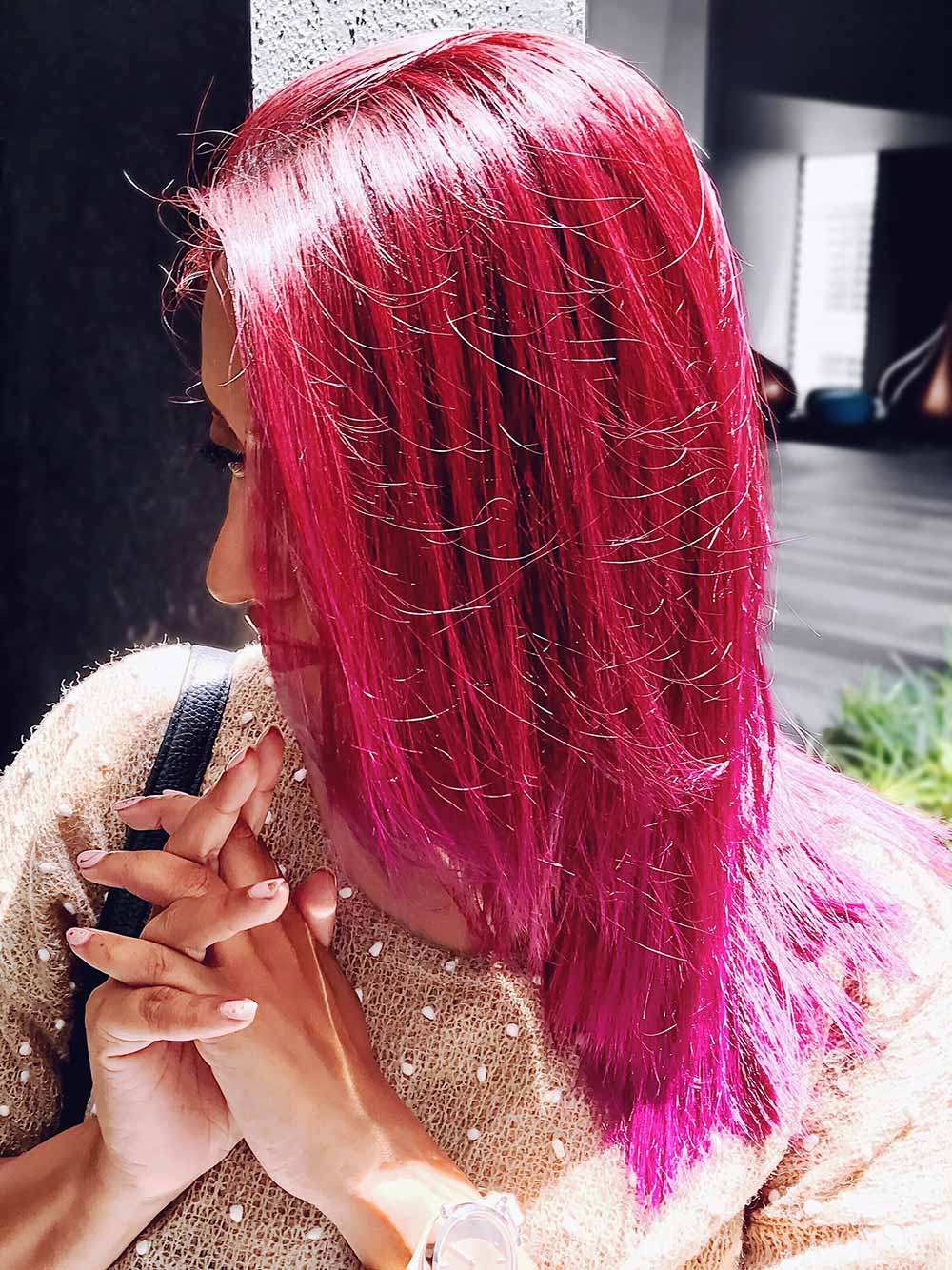 I love that this Semi-Permanent Hair Color instantly revives the dull look of my faded hair. It feels way too less damaging for hair. Somehow it gives me a feeling of a nourishing hair treatment after every application. This color lasts up to 5/6 wash and it gets faded gradually. Doesn't transfer on clothes or so when dry but after a wash when the hair is wet you'll see some color on the towel.
I've used the color 3 times now. Looking at the amount I still have, I can say it's gonna last me 4-5 use more. I'm really happy with the color, its outcome, and the price I paid. Once I finish this bottle, I'm planning to experiment with a different shade of this color.
So what you think? Have you tried a Semi-Permanent Hair Color before?