I can't get enough of this super cute, baby blue Sigma Beauty BUNNY Eye Brush Set with 7 ust have eye makeup brushes ever since I got them in hand. They are newly launched and limited edition. Although the name is BUNNY yet it's made of the amazing, super-soft and durable SigmaX fibers. Synthetic bristle in short but you can never find a softer synthetic fiber than SigmaX. At least, not in my experience.
SigmaX Fibers – Sigma Beauty's exclusive thermoplastic engineering polymer developed to evenly apply cream and powder products onto the skin for a high definition effect. Features premium filaments engineered for outstanding softness, heat and chemical resistance, mechanical strength and high durability. Sigmax fibers are antibacterial and hypoallergenic. 

Ferrules – The patented 3-ring brush ferrule is made with high-performance SigmaAlloy for durability and strength.

Handles – Each brush handle is made from a lightweight, sustainable source of wood which receives 8 coats of paint, making them scratch resistant and guaranteed to last.
It was hard to ruin them at the beginning but also it was hard to stay away without playing. If you're reading GreenStory for a long time now then you know how much I love Sigma brushes. Mainly because of their bristles. You can use them literally with anything; cream or powder, you don't have to worry a bit.
Sigma Beauty BUNNY Eye Brush Set Includes: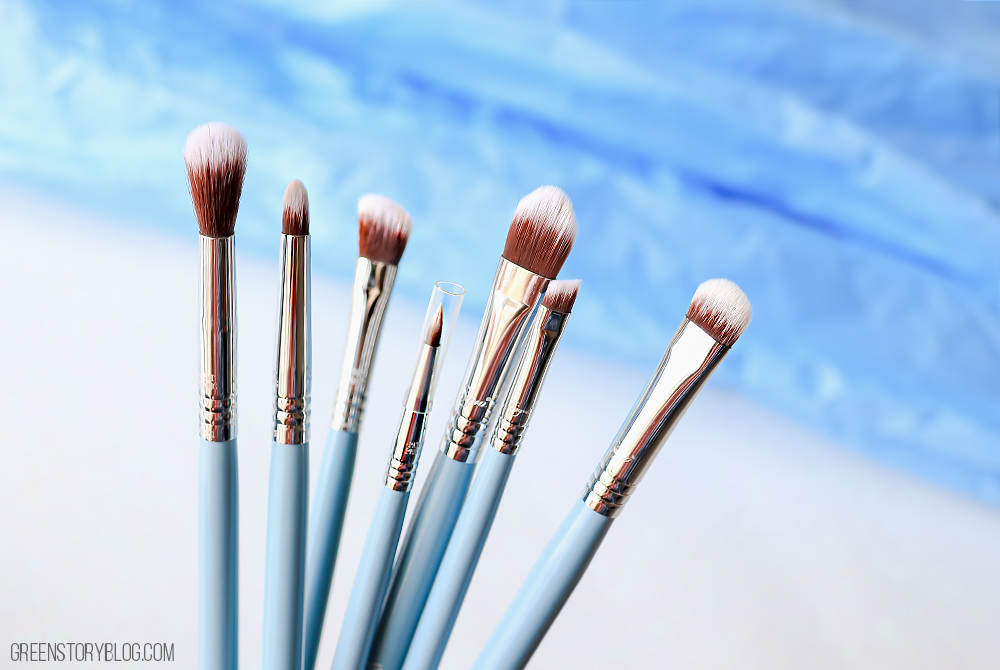 7 must have eye makeup brushes of this Sigma BUNNY Eye Brush Set can cover any type of eye makeup you want to achieve. From a liner to a pencil brush to an all-rounder blending brush.
Let me give you a closer look at them…
Sigma E40 Tapered Blending Brush: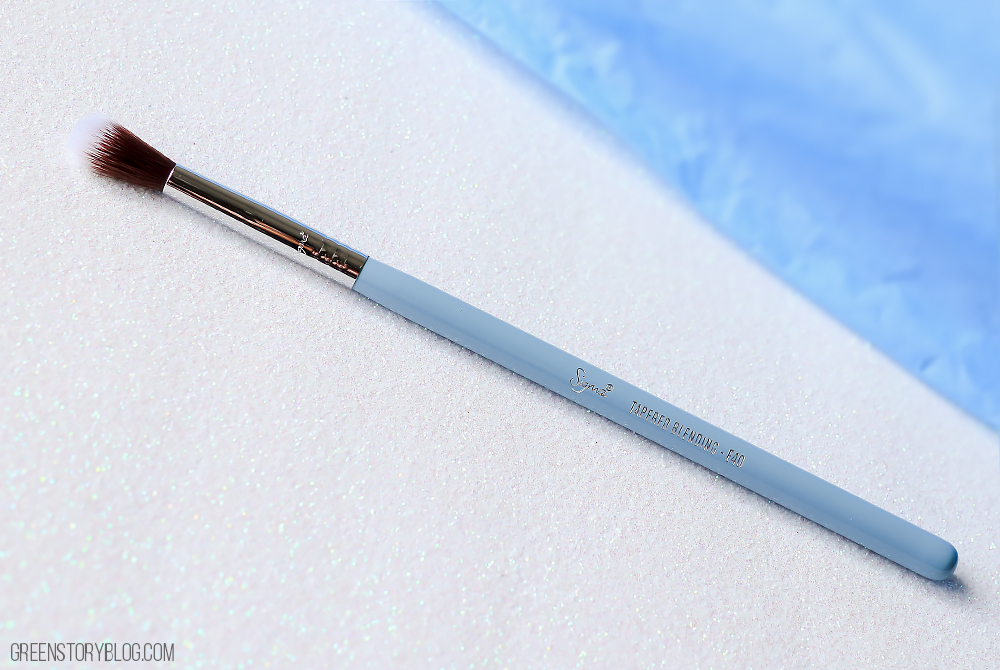 Let's start with my good old favorite E40. Such an all-rounder blending brush. I can never finish my eye makeup without this and literally swear by it. My old one is almost 2+ years old and I'm so happy to get an extra spare one.
This tapered blending brush mainly helps to diffuse any off your eyeshadow. I use it to apply my transition shade, smooth out any harsh line and for an overall blending.
Sigma E70 Medium Angled Shading Brush: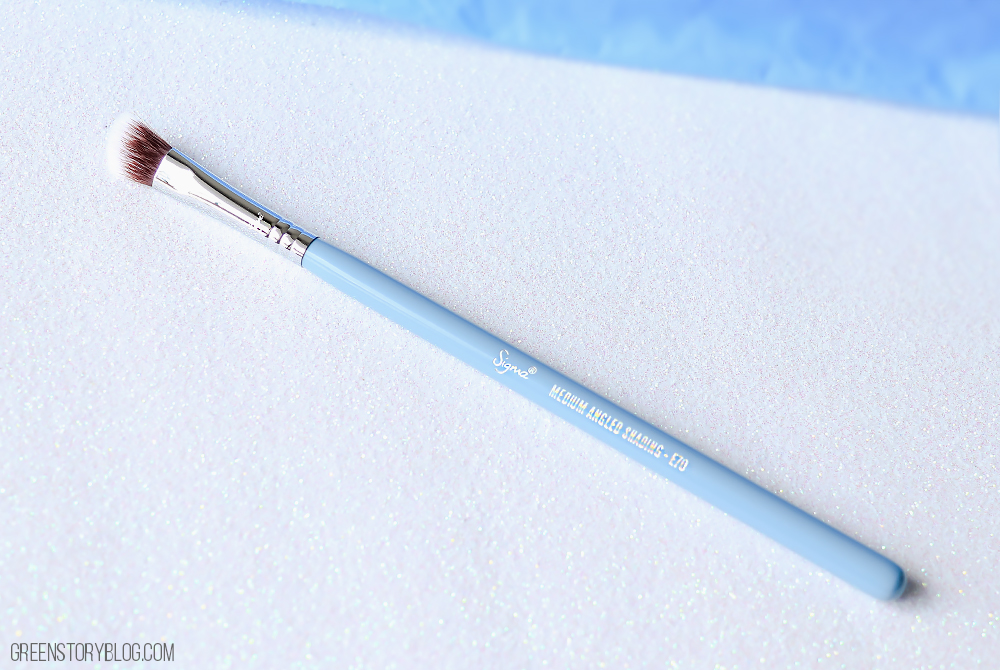 E70 is a fluffy angle shaped brush. It comes handy if you want a V-shaped outer corner but with lots of smokiness. Or even you can also use it to softly pack shadows for a softer application.
One hack, I love to use this kinda brushes to apply my nose contour!
Sigma E65 Small Angle Brush: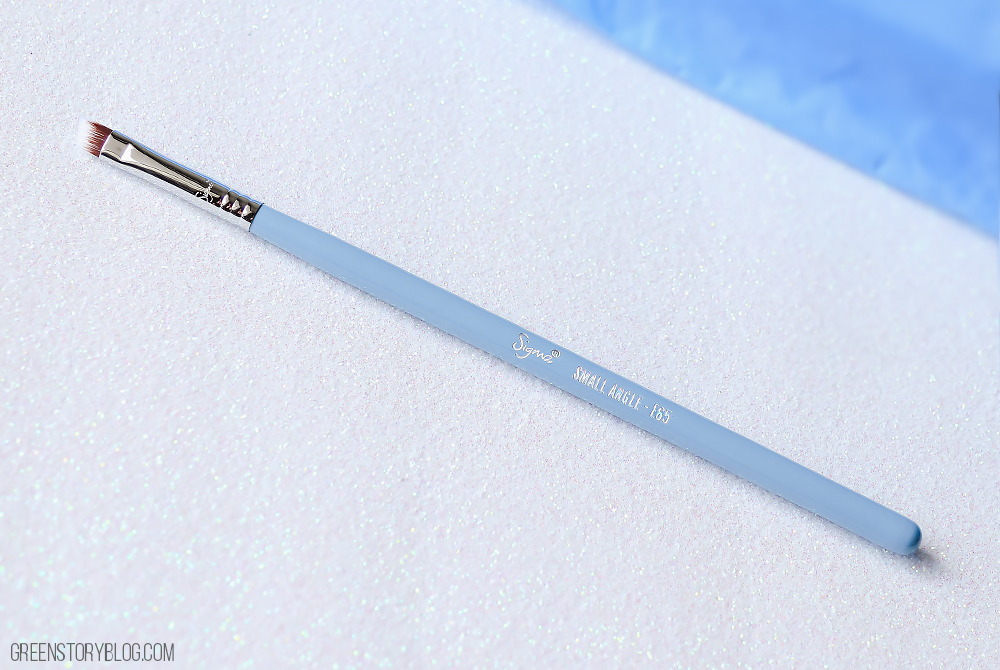 A small angle brush is simple a multi-purpose brush for an entire eye makeup. The shape of E65 is so perfect (not too fat and not too thin) that you can easily use it for brows or to create a sharp winged liner.
I use this brush to smudge out my liner so I get a nice and soft edge.
Sigma E60 Large Shader Brush: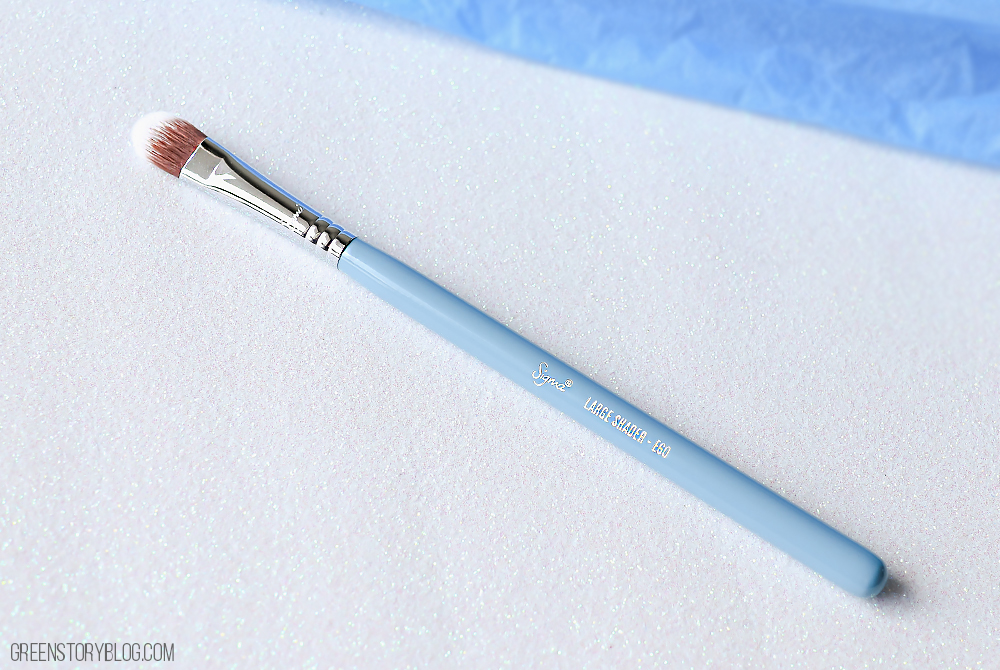 No matter how many you have already but a large shading brush is never enough. Because when we use multiple colors at once, we need a few shading brushes as well.
By the way, I also use a large shading brush to apply my concealer, especially when I'm spot correcting.
Sigma E55 Eye Shading Brush: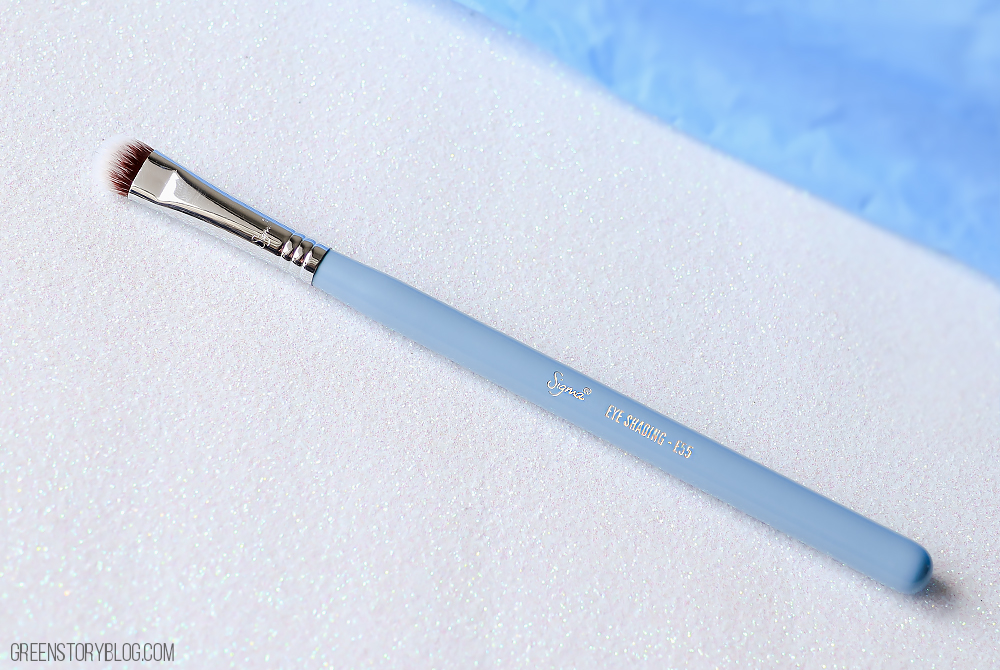 This is my another old favorite. To pack the color intensity, you must need a dense shader brush. to create a go-to look to any intense look its a must for me. I love them to apply and blend my cream shadows as well.
Sigma E30 Pencil Brush: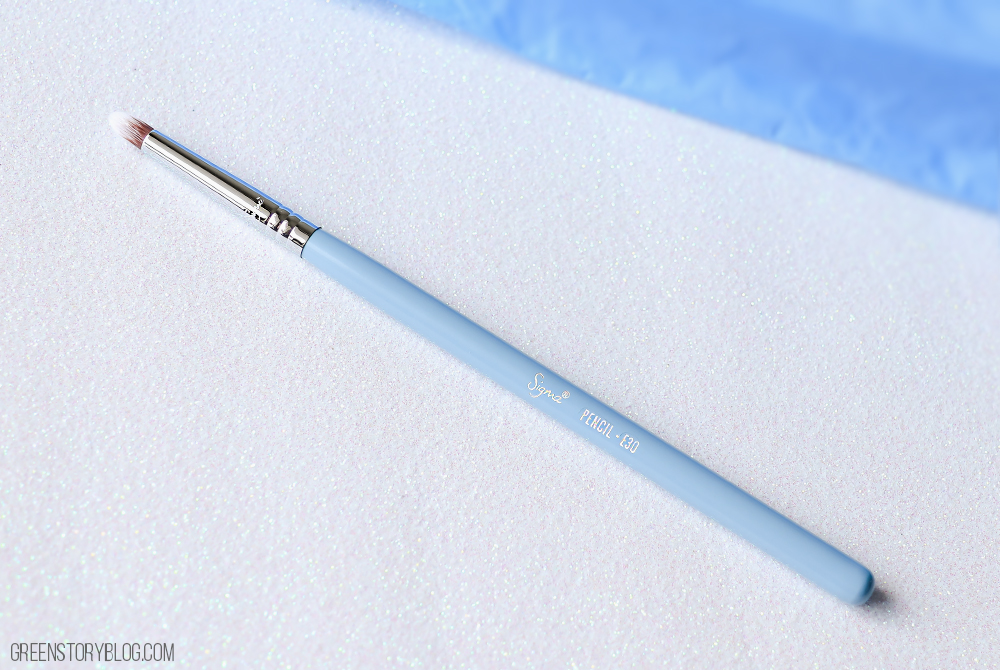 Where to use a pencil brush? if you're creating a cut crease eye look, you'll need this! For me to smoke out the lower lash liner, a pencil brush is a must. I've been using my Zoeva pencil brush but that doesn't have entirely synthetic bristle so this E30 is my new fav.
Sigma E05 Eye Liner Brush: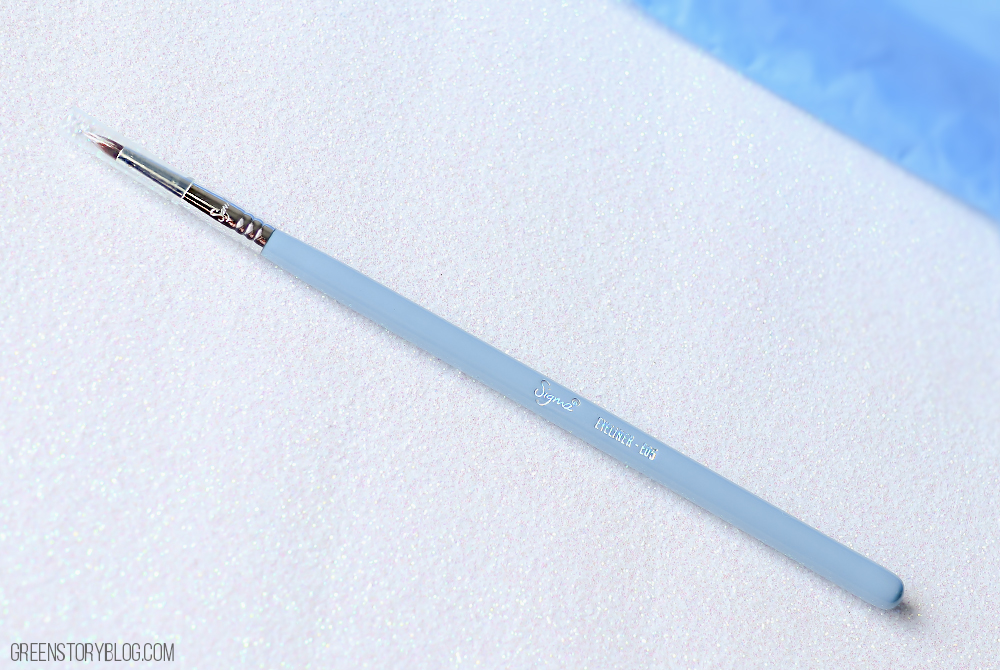 I'm always more comfortable with an angle brush when it comes to eyeliner, no matter a gel liner or whatever! But I do sometimes use this type of plain liner brush. So far I have got a MAC liner brush and a Zoeva liner brush. If I forget about the Zoeva one then this E05 can totally comparable with my pricey MAC liner brush. Love it!
The eye look I created other day using only 4 brushes from the Sigma BUNNY Eye Makeup Brush Set. What you think?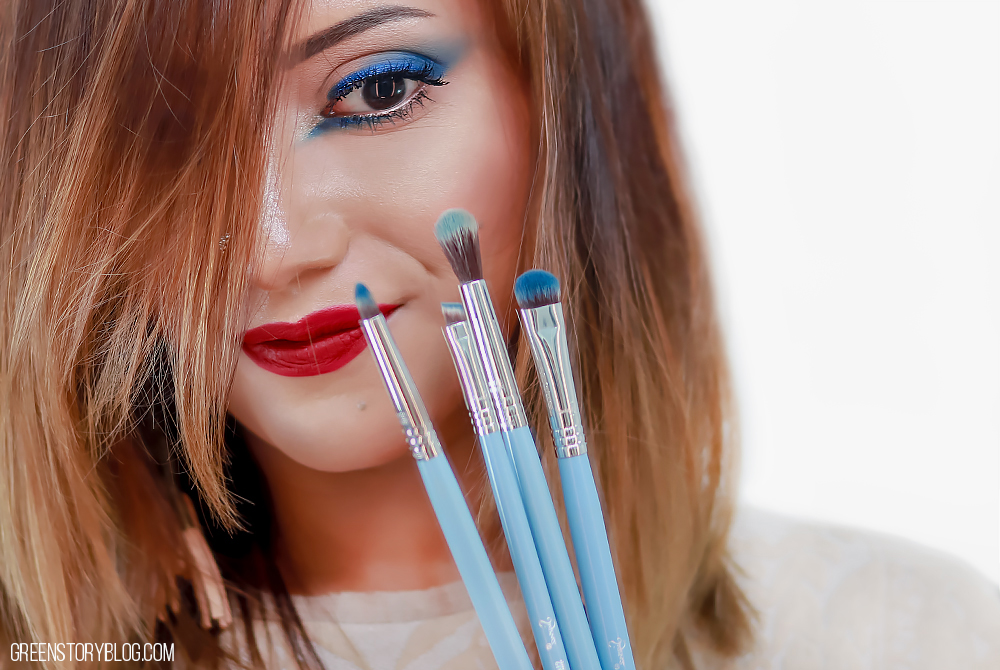 Overall, I'll say Sigma BUNNY Eye Brush Set is a real deal for the quality, its limited edition look, and the price value. If you're starting with your makeup then it's a complete eye brush set for you. Even if you're not a beginner but looking to extend your eye brush collection then hop on it. I bet you won't be disappointed.
PLUS: All Sigma brushes comes with 2 years of warranty 😀
Hey wait, have you read my other post about another set of must have eye makeup brushes? That set is, in fact, a complete eye makeup brush set with every eye makeup brush you'll ever need. Those are for you if you like a bit more drama in your eyes and want to collect all the necessary eye brushes at once. Moreover, those brushes are just beyond gorgeous!
[color-box]
Shopping Info:
Shop Sigma Bunny Eye brush set from Sigma Beauty Website | $57
[SAVE 50% (almost) if you purchase this set because it's a $111 value set]
For an extra 10% OFF use code 'GreenStory' at checkout.
[/color-box]
*** The Brush Set was sent to me complimentary from Sigma Beauty for reviewing purpose. However, all thoughts and opinions are my own, based on my own experience.
[signoff][/signoff]