I never got the chance to try any high-end brow product till now because there is already so many good budget friendly brow product available in the market. I have been so hooked with Catrice Brow Kit since last year and also tried a few of Maybelline Fashion Brow Pencil. Happy dance! I have found another great drugstore brow product recently. A couple of weeks ago I just randomly picked up SilkyGirl brow liner while doing grocery shopping. It was only RM22 and the sharp angle edge of it really intrigued me to give it a try.
By the way, SilkyGirl also has a pencil type brow liner, so this one particularly called 'Hi-Definition' liner.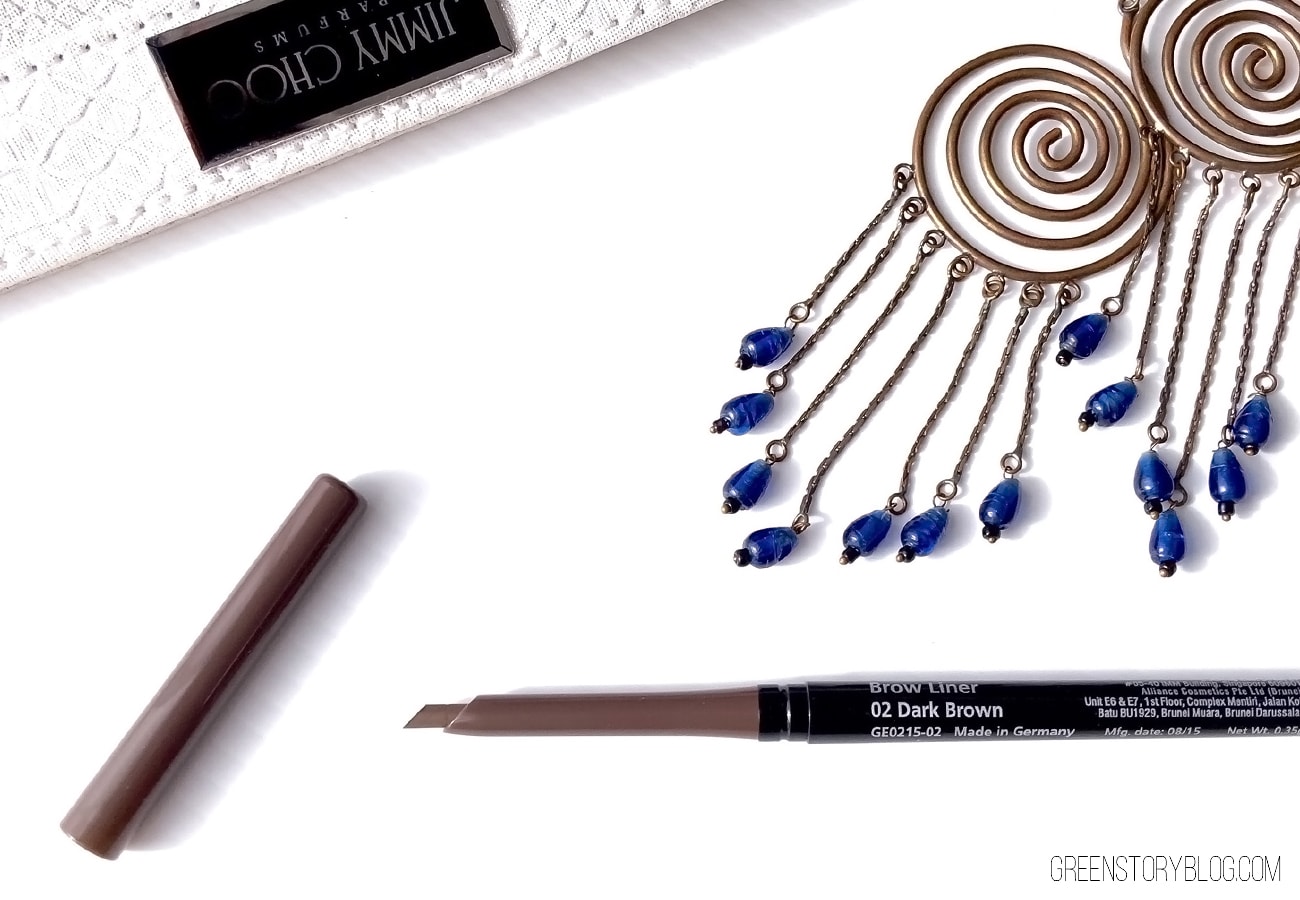 There are three shades of SilkyGirl Brow liner available in the market, black, deep brown and light brown. Although my brow hair is black but I prefer to draw my brows in a lighter shade to achieve a softer look! Thus, I picked up deep brown for me. This brow liner is an automatic twist up pencil, by far the creamiest one among all drugstore brow pencil I have tried so far, nicely pigmented as well. I obviously bought it seeing the sharp angle edge of it but apparently that sharp edge goes off after the first use. I wish it would remain in that shape forever (somehow! at least) because it was really easy and defined to mimic the brows with that sharp edge.
You get .35g of product in this SilkyGirl Brow Liner. The wax consistency in this brow is also satisfying and last throughout the day. As because it is creamy enough so it glides on very smoothly, thus, makes it quick to fill up sparse areas. Though it is a creamy stick but the stick didn't break on me till now.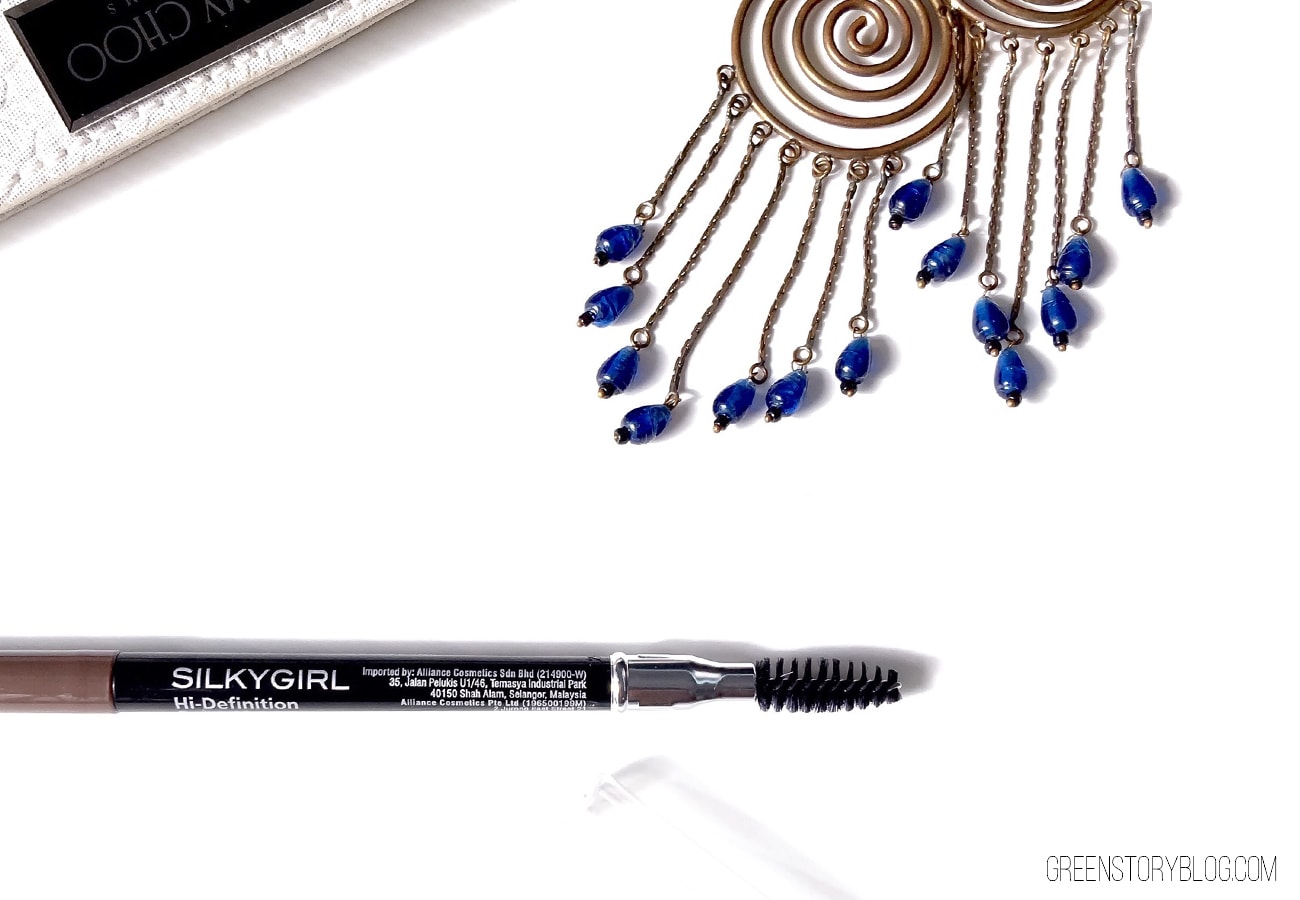 As and added bonus, SilkyGirl brow liner has a spoolie brush attached at the other end of the pencil. If you're a makeup fanatic like me then you know how important a good spoolie brush is when it comes to defining brows. I was amazed seeing the quality of the spoolie bristles here. They are nice and soft, has fine cut and perfectly groom my brows. Since I have this liner I don't reach for my other spoolie brush which definitely saves my time!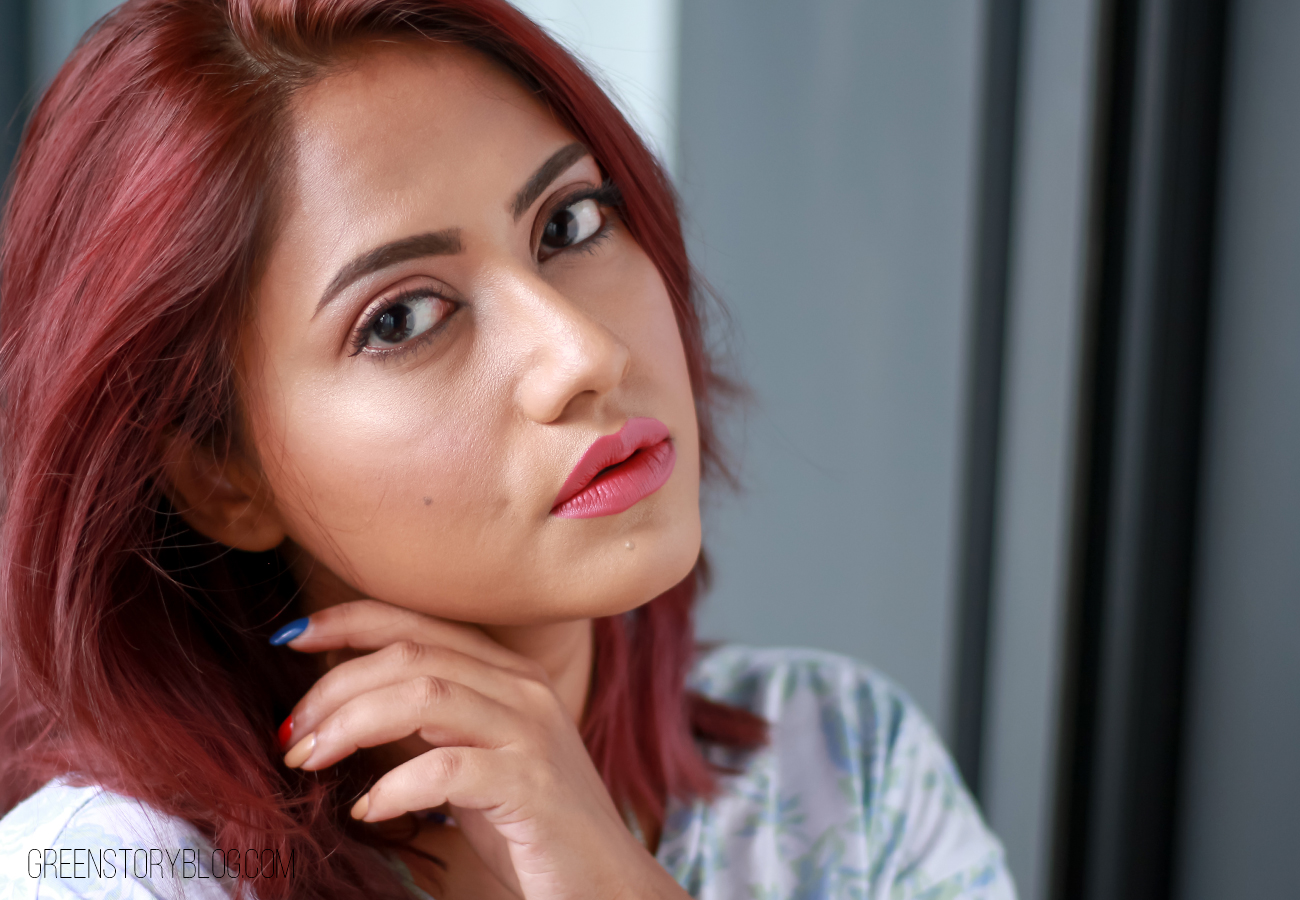 SilkyGirl Brow liner has been my go-to lately. For everyday and natural look I don't use anything over it but if I'm doing something dramatic or opting for any special look I do define my brows a bit more with my Catrice Brow Kit and NYX Eye Brow tint.
As I mentioned earlier, SilkyGirl Brow Liner is nicely pigmented so one stroke of it is enough to fill desired space. Therefore, I can already feel, even if I use this every day, this liner will last me, at least, one and half month.
Have you tried SilkyGirl Hi-Definition Brow Liner? If you didn't and looking for a pocket-friendly good brow pencil then I highly recommend you to give it a try.
What is your current favorite brow product? …I would love to know 🙂
[color-box]
Shopping Info:
SilkyGirl Hi-Definition Brow Liner | 22RM
Available at any drugstore, super shop etc that has a SilkyGirl stand.
[/color-box]
[signoff][/signoff]