Yes, ye read the title right. It is Hada Labo Plus, a new Hydrating Hada Labo Skincare Range, especially for sensitive skin. Hada Labo+ Sensitive Hydrating range offers Face Wash, Lotion, Milk and Moisturizing Cream.
This new Hada Labo Plus range formulated with a triple-protection formula to strengthen and restore the skin balance. However, just like all other Hada Labo products, the Hada Labo+ Sensitive Hydrating range also contains Hadalabo's signature ingredient, Hyaluronic Acid, that penetrates deep into the skin to intensely hydrate and restore the skin's moisture.
This new Hada Labo+ Skincare Range is pH balanced and free from fragrance, colorant, alcohol and mineral oil.
Let me tell you how I'm experiencing Hada Labo+ Skincare Range, the face wash, lotion, skin milk, and the moisturizer…
Hada Labo says that their triple protection formula works in the three areas below,
These HadaLabo+ skincare products Contain Lecithin, Squalene and Shea Butter that creates an invisible bionic liquid crystal as a protective film to protect the skin against environmental pollutants.
They also contain Phytosterols and Ceramide that help the skin to smooth, soften as well as strengthen and repair the skin barrier.
Contained Alpha Bisabolol and Gingerol work effectively to calm the skin as well as soothe irritation and redness.
You might think, I've got a combination skin type then why did I opted for a skincare range that is formulated for sensitive skin?
– I'm pregnant and my skin hasn't been the same as before. I've got that pregnancy mask thingy on my face already and I felt now a skincare range that is focused on hydration and sensitivity would be best for me.
Hada Labo+ Lotion For Sensitive Skin: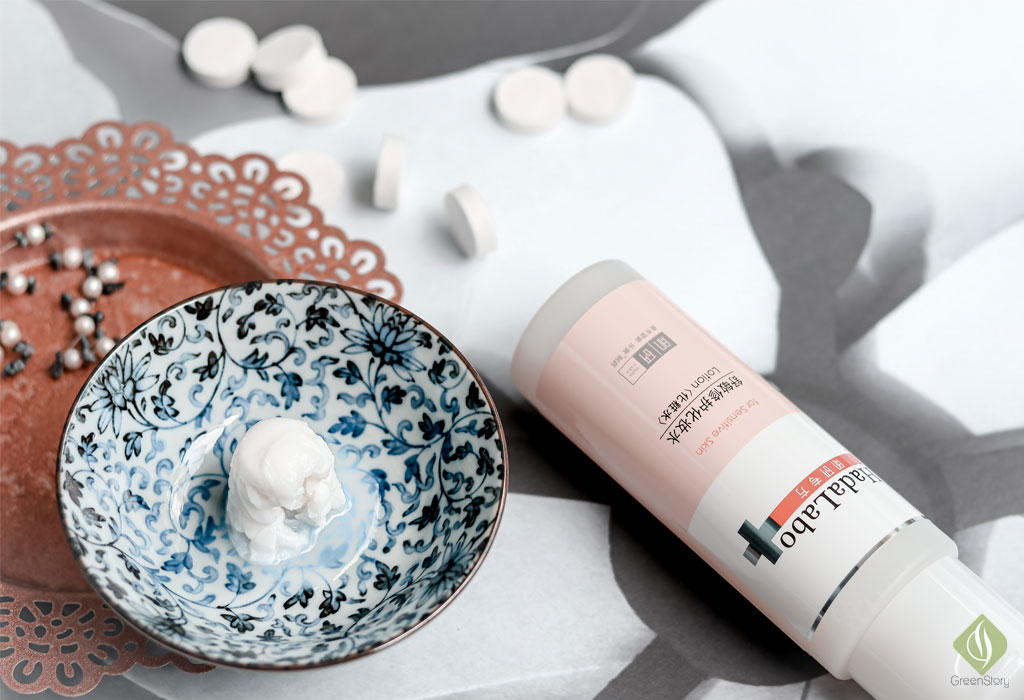 All Hada Labo Lotion, including this Sensitive Hydrating one, works fantastic as a moisturizing toner AKA the first step of skincare. I've been trying out Pixi Beauty Vitamin C Tonic lately so been using this Hadalabo Lotion a bit differently.
I've been using this Hada Labo Plus Lotion as the key ingredient of my DIY Sheet Mask and it has been working amazing for me. Let me know if you want me to write an article describing how I do my DIY sheet making ritual. I would love to share as always.
Hada Labo Plus Milk:
I've been using Hada Labo+ Milk mostly when I'm using a face oil. I like to use any beauty oil [currently using Orgga LINDO Luxe Oil, in case if you're curious] as the last step of my skincare and to seal off all other skincare products I've applied prior to the oil.
Hada Labo Milks are usually very moisturizing and almost close to a moisturizer. Therefore I usually skip a moisturizer when I use Hada Labo Milk. Been doing the same for this one as well. Despite my personal habit, this Skin Milk is full-on shea butter and ceramide so I don't necessarily need to worry about my skin moisture level.
As I'm trying to remember my previous experience with all other Hada Labo Milk this Sensitive Hydrating Milk has been feeling the best for my skin so far! I absolutely love its non-oily formula and no-fragrance type. It soothes the skin with no time.
Sensitive Hydrating Face Wash by Hada Labo Plus: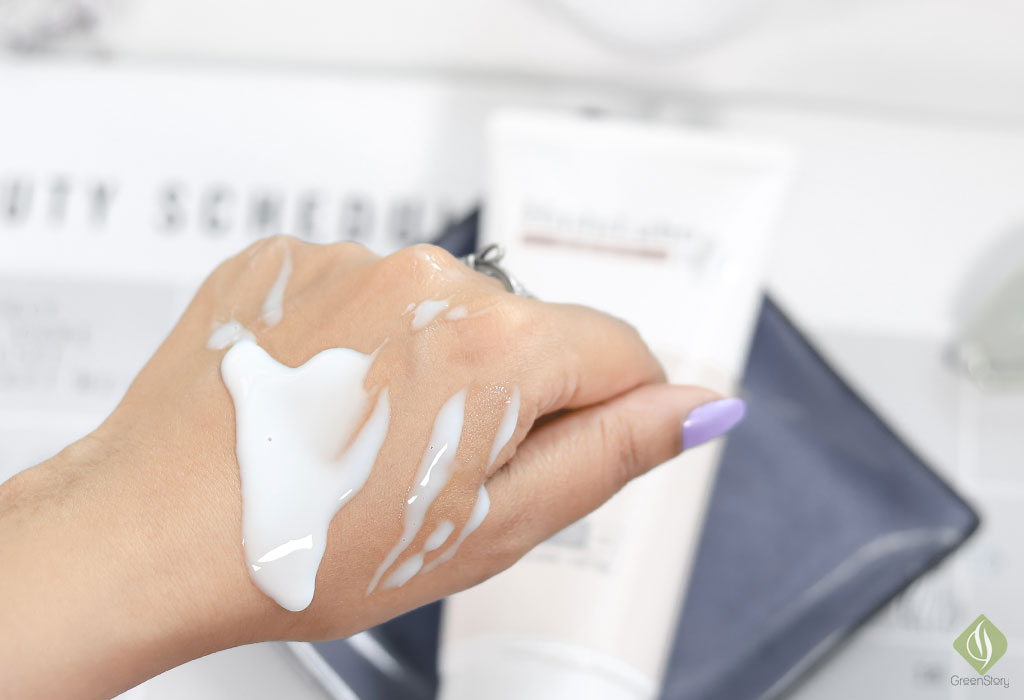 This is a creamy and milky face wash that doesn't later up much. leaves skin refreshed and nourished after every use. Hada Labo+ Sensitive Hydrating is the type of face wash that I always prefer because it pairs with my FOREO LUNA 2 cleansing device perfectly.
One thing to keep in mind that Hada Labo Plus Face Wash has a soap-free formula so it gives the skin a gentle cleanse.
Hada Labo+ Moisturizing Cream For Sensitive Skin: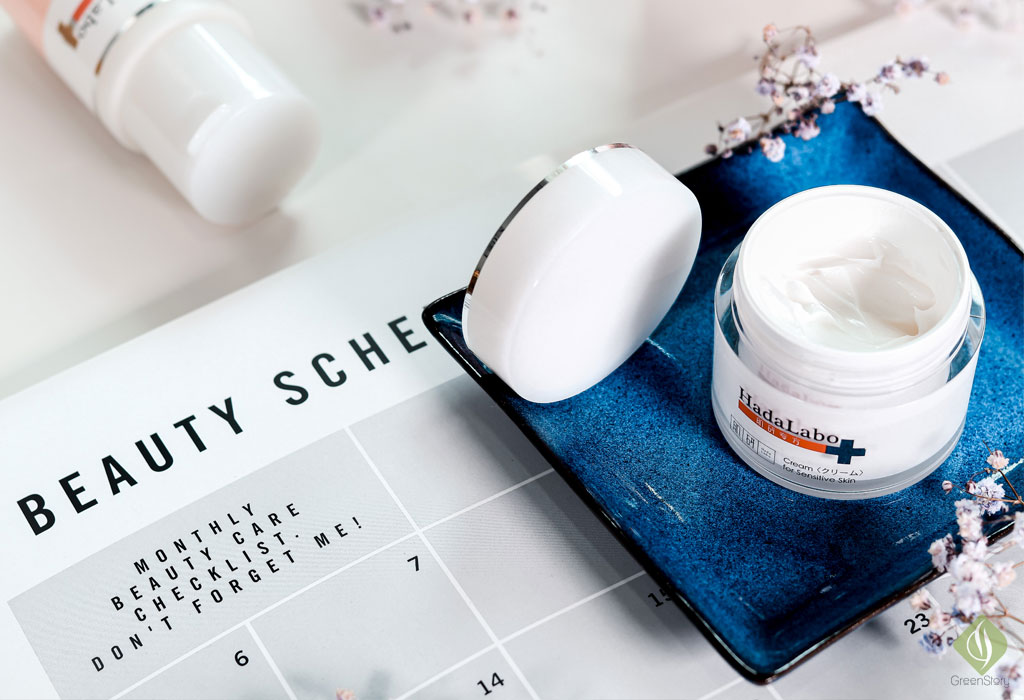 This moisturizing cream is literally the STAR product of this range. After a long time, I felt that this jar of a drugstore moisturizer has every quality of a high-end moisturizer! Damn, Hada Labo should definitely sponsor me for praising this much haha. Anyhow, sponsored or not I always love to be honest with my statement.
Hada Labo+ Sensitive Hydrating cream is completely oil-free and refreshingly lightweight on the skin. The texture of it feels velvety smooth, almost like a gel moisturizer. But for the hydrating effect of this cream, it actually feels better than a gel moisturizer.
I believe regardless you have sensitive skin or not anyone, except dry skin, who like a non-sticky day to night cream will enjoy this moisturizer for sure.
To conclude my experience with HadaLabo+ skincare range,
I'm enjoying all four of the product from this range. In fact, I won't hesitate to say that this 'PLUS' range is simply turned out the best for my skin among all other Hada Labo Skincare I've used before.
My top favorite is no doubt the Hada Labo+ moisturizer. A while ago one of my readers was asking recommendations for a moisturizer that can be used both day and night. This Hada Labo+ moisturizer is certainly the answer if you have the same question.
Plus, I would happily state the Hada Labo+ skincare range as a pregnancy-safe skincare line. Tried and tested guys. Been almost one and half month using these being pregnant without any bits of skin irritation.
Have you tried any of this product from the Hada Labo+ skincare range? Any other skincare products for pregnancy you recommend? Share your experience with us in the comment below.